10 Reasons We Support Lisa Vanderpump Dog Rescue
As major dog lovers, Chic Sketch is over the moon to announce our new charity campaign with a percentage of proceeds going to the Vanderpump Dog Foundation, a 501(c)(3) non-profit dog rescue organization founded by Lisa Vanderpump, which targets dog abuse, neglect, and maltreatment on both a global and domestic scale.
Starting this month for a limited time, Chic Sketch will donate 20 percent of all online orders to the VDF in order to improve the lives of dogs worldwide so shop now!
We're extremely passionate about Lisa Vanderpump and her cause—so we listed our 10 reasons why:
1. She is an entrepreneur and an inspiration to women everywhere. Just like Chic Sketch's co-founder and lead illustrator, Emily Brickel Edelson, Lisa Vanderpump (let's call her LVP) built an empire upon her own creativity and passion. She's started over 30 restaurants (with three currently operating), founded the Vanderpump Dog Foundation, risen to Bravo reality star status, and created her very own pet clothing and wine lines. And that only skims the surface. 
2. LVP's very own Vanderpump Dog Foundation. Lisa and husband Ken Todd decided to start a personal foundation to help create a better world for dogs. LVP is the ultimate animal lover, and so are we. She goes above and beyond with a caravan of turtles, swans and more. Lisa and Ken have eight little furry pup-friends that travel everywhere with them.  
3. Her tireless activism. Lisa's influence extends not just across the country but also beyond borders with her current effort to effectively ban the sale and consumption of dog meat at the annual Yulin festival. She is not only the founder of her own organization but also a consistent supporter of many other non-profit organizations.
4. She's a social influencer. LVP, also known as "Reality's Queen," is one of California's most influential women. From her reign on Bravo's Real Housewives of Beverly Hills to her never-ending entertainment on Vanderpump Rules, Lisa inspires us all (not to mention, her drool-worthy closet and shoe collection).
5. Can't forget about her successful restaurants. We all know about the infamous Pump, Sur, and Villa Blanca. These restaurants are among the 30 restaurants she has started and located in some of the hottest spots in the Los Angeles area. People go from all over the world—not just for the food but also for the satisfaction of being at Lisa Vanderpump's restaurant, and perhaps sneaking a peek of the Queen herself.
6. Anywhere Lisa goes, Giggy the Pom is right by her side.
Giggy has become a celebrity of his own, traveling everywhere with Lisa and Ken—even coming along for a quick store visit. Emily's toy Yorkie, Samba, has become our very own office pup. Samba, as tiny as Giggy, loves jet-setting with his parents, Chic Sketch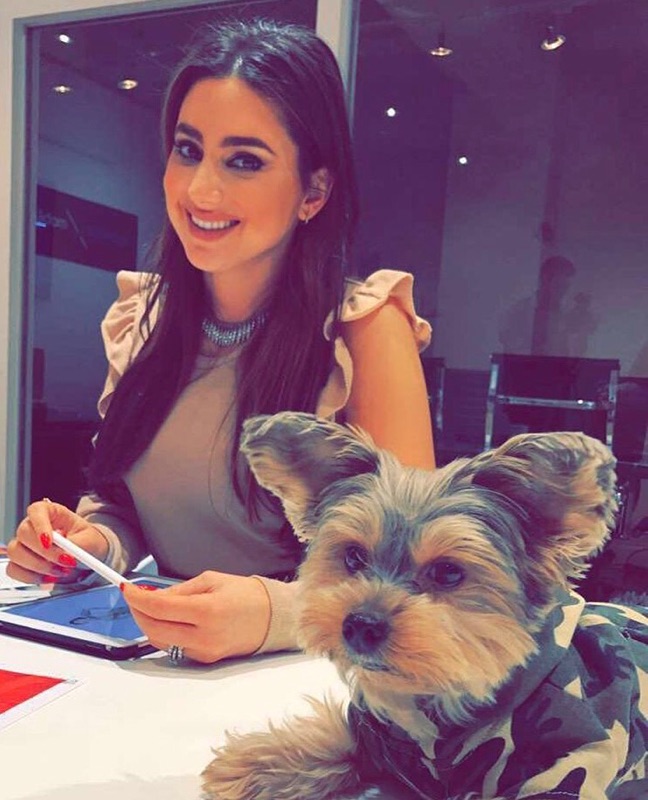 co-founders Emily and Jordan!

7. She stands strong with LGBTQ+ supporters. LVP received the Ally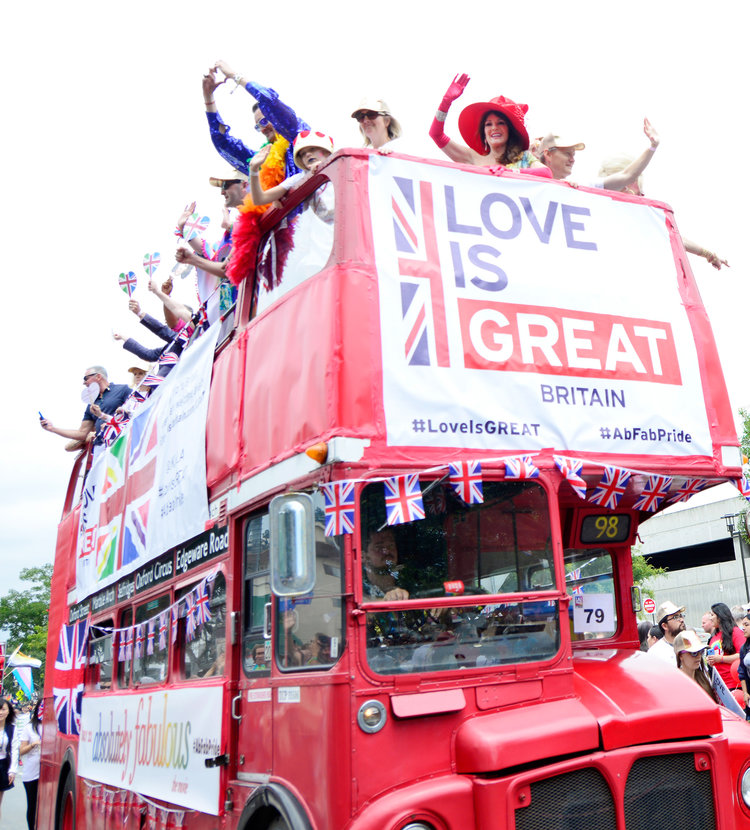 Leadership Award from Equality California in 2015. After the shooting in Orlando, LVP hopped on a float at the parade in West Hollywood and stood strongly for the LGBTQ+ community, expressing that "Love is Great." As one of the most influential women on the West Coast, her support meant the world to the LGBTQ+ supporters worldwide.

8.Rosé all day. We all know LVP's favorite color: pink, of course. She's even known as Pinky. Lisa's home is adorned with rosy decor, her wardrobe a sea of pink, and her makeup bag filled to the brim with pink lip shades. The queen herself even adds her own drops of pink food coloring to spice up her own meals. Oh, and let's not forget about her exclusive line of luscious, signature sangria, made from only rosé and red wines.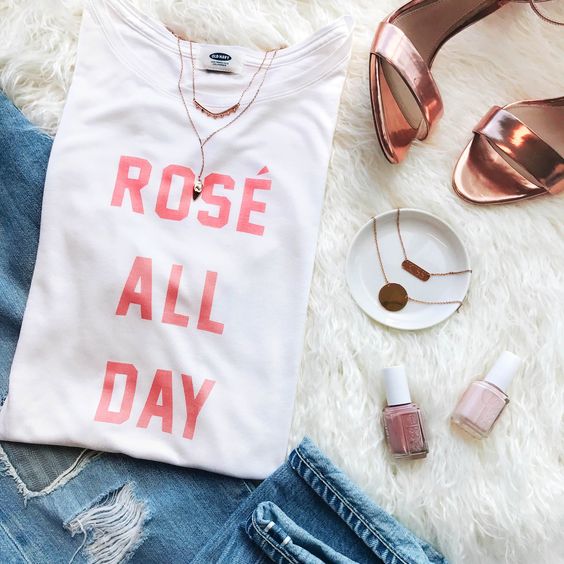 9. Editor-in-Chief is a good fit for LVP. We all have those magazines we're crazy about, and it just so happens that LVP is the Editor-in-Chief of the infamous Beverly Hills Lifestyle magazine, her favorite publication. LVP and her daughter Pandora put their creative minds together to bring the Vanderpump twist that we all know and love.
10. Lisa & Ken, the ultimate power couple. Everyone knows the husband and wife power duo: Lisa and Ken who have also showed their daughter Pandora and son-in-law Jason Sabo the ropes. All of these power couples work together on almost everything—just like our very own co-founders Emily and Jordan Edelson.
So there you have it: 10 reasons why we are so proud and excited to contribute to Lisa Vanderpump's charitable efforts! Twenty percent of all online orders for a limited time will be donated to The Vanderpump Dog Foundation to help rescue dogs in need, click here to find out how!
SaveSave
SaveSave
SaveSave
SaveSave
SaveSave
SaveSave
SaveSave