People's Style Watch Press Coverage: Met Gala Manus x Machina
Chic Sketch has teamed up with People's Style Watch to create custom sketches for the Met Ball!
Here is the article they posted about us!


___
By now you probably think you've seen all there is to see when it comes to Met Gala 2016 coverage. But believe it or not, we have one more trick up our sleeves. We teamed up with the app Chic Sketch to capture illustrated versions of all your favorite red carpet looks from fashion's biggest night. You already knew these Met Gala looks were masterpieces, but now they're actual works of art.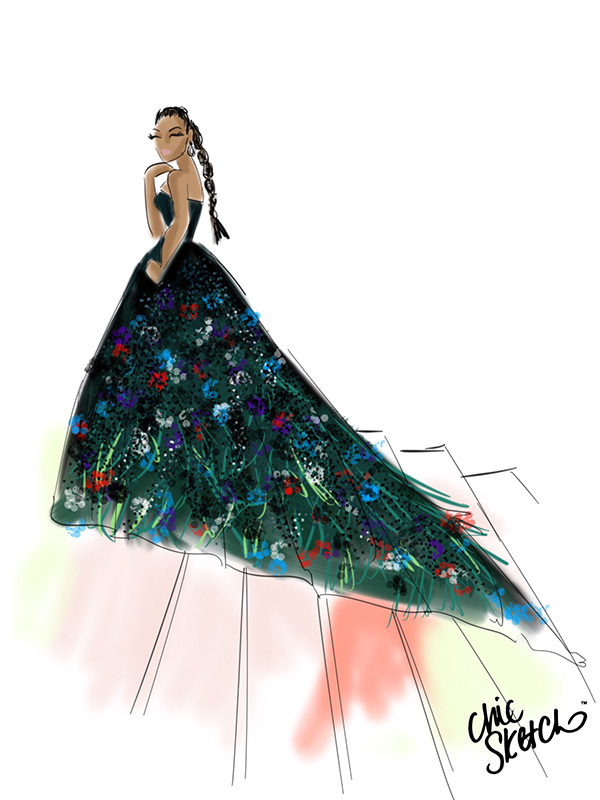 Zoë Saldana had one of the most epic looks of the evening (even though everyone on Twitter thought it belonged to Katy Perry), ascending the Met stairs in this Dolce & Gabbana gown with a train that rivals Rihanna's iconic look from last year's gala.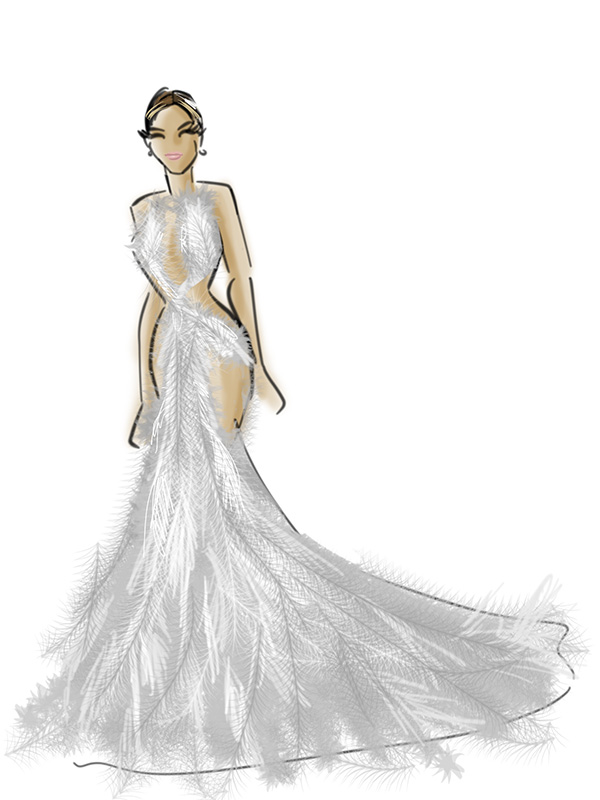 Rita Ora may have struggled climbing up those Met steps in this super heavy feather-laden, metallic grey gown, but last night's Met Gala was a victory for the pop star in more ways than one. Not only did Rita secure herself a spot on the top of many best dressed lists, but she also confirmed once and for all that she is definitely, beyond a shadow of a doubt, not Becky.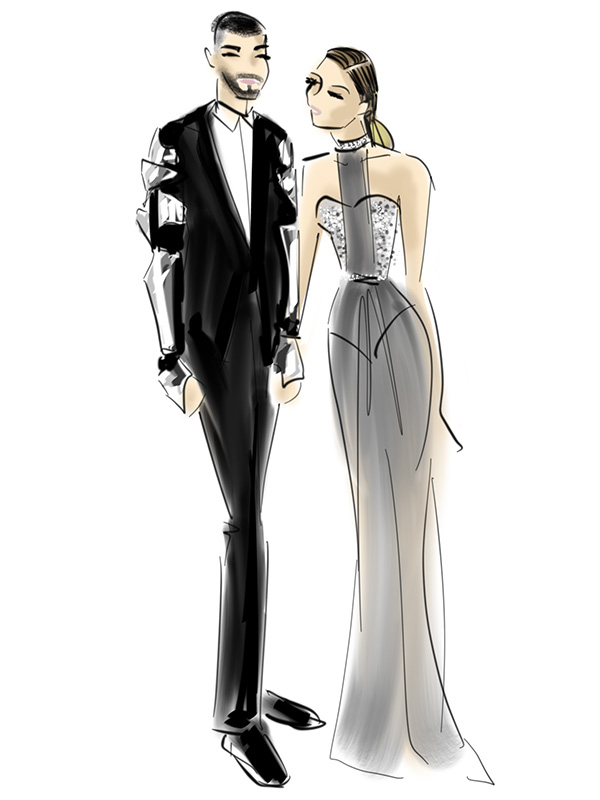 Gigi Hadid and Zayn Malik's relationship has been going strong for a few months now, but as we all know in celeb world, no new ship is truly official until it's red carpet official. The pair cemented their romantic status at the Met Gala last night in matching metallic silver looks, with Zayn proving he's truly the supermodel's knight in shining armor.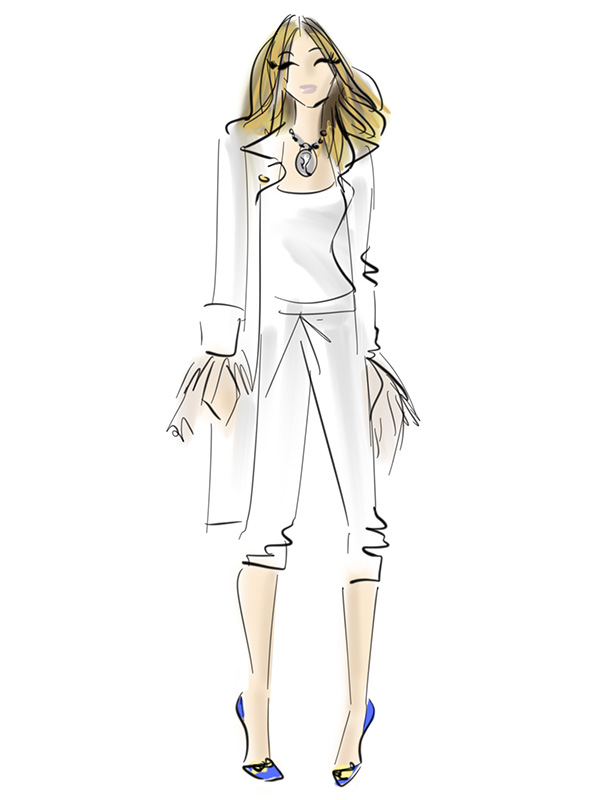 Sarah Jessica Parker is typically the queen of outlandish headgear, always attempting to perfectly adhere to the annual Met Gala theme. But this year SJP went totally rogue, ditching the exhibit's futuristic vibes for something downright historical in a look inspired by the Broadway sensation Hamilton.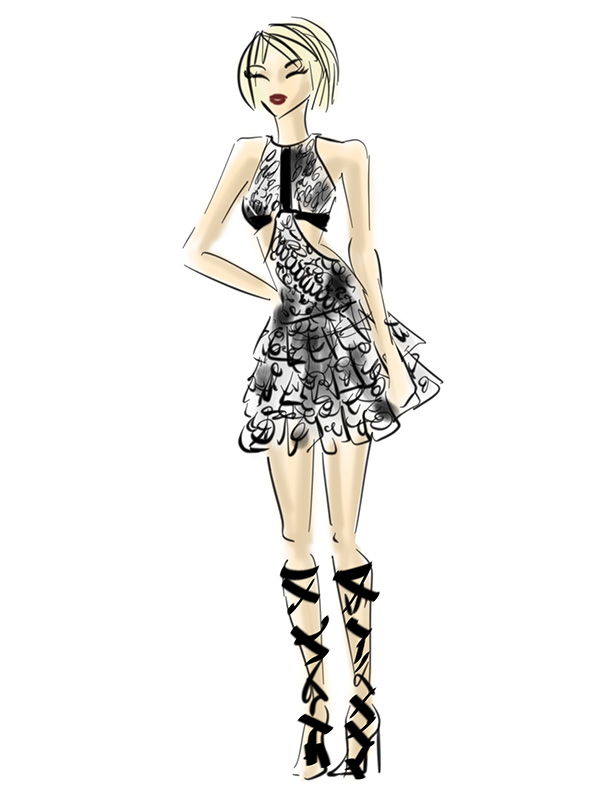 As the co-chair of the gala, Taylor Swift naturally set the mood for the night's aesthetic with her gladiator meets fembot metallic silver Louis Vuitton mini dress.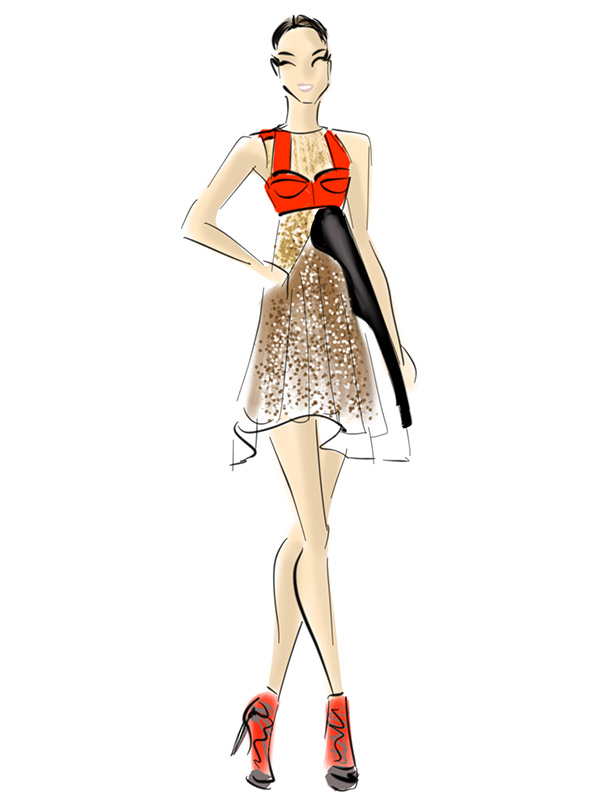 The playfulness of Alicia Vikander's Louis Vuitton Met Gala look comes across loud and clear in this illustration which highlights what a modern and unusual choice this dress was for the black tie red carpet.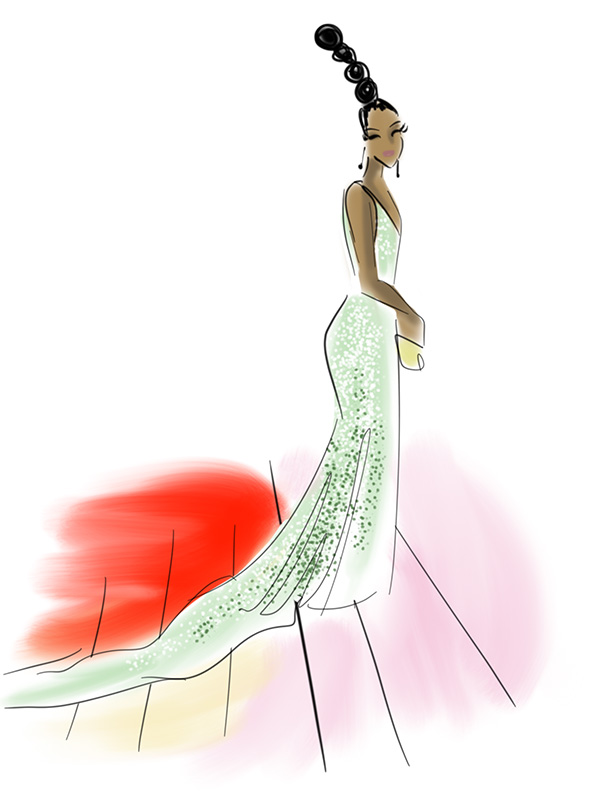 And Lupita Nyong'o's glittering green ensemble for the evening somehow looked even more whimsical when illustrated than it did on the red carpet. So did her towering hairstyle.
View the entire article at: http://stylenews.peoplestylewatch.com/2016/05/03/met-gala-illustrations-chic-sketch/