Met Gala Chic!!
Last Monday was the annual Met Gala, which we all know is one of fashion's most anticipated events. All the stars go above-and-beyond to outshine everyone else. There's no predicting what kinds of crazy outfits will grace the red carpet. Here's Emily with her favorite looks from the night.
Rihanna's look was definitely the most fun to sketch. She's always one of my favorites at the Met Gala because her outfits are just so over the top, in the best possible way! This year she showed up in ruffles galore! Her look was on point for spring, complete with florals, as well as bright spring colors. And of course those lace-all-the-way-up shoes were eve-ry-thing!!!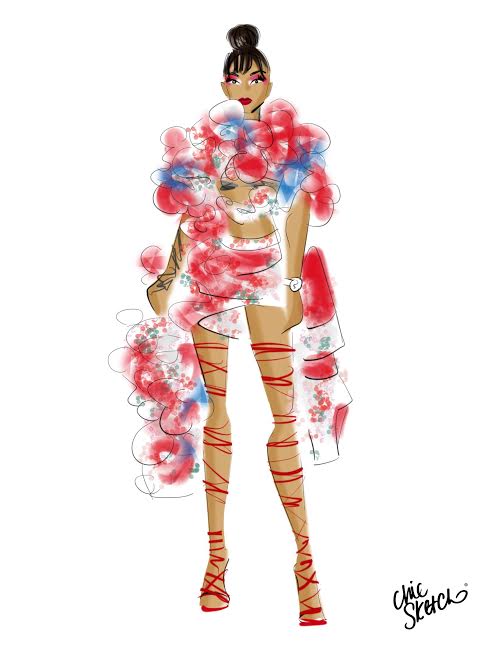 Next up was Cara Delevingne in a metallic pantsuit. Metallics are super in this season! The pattern throughout the suit was kaleidoscopic so I used some special tools to recreate the look. Cara Delevingne is a daring chick and that deep-V really played up that vibe. Even though this was a more masculine outfit, Cara pulled it off flawlessly and still looked gorgeous as ever.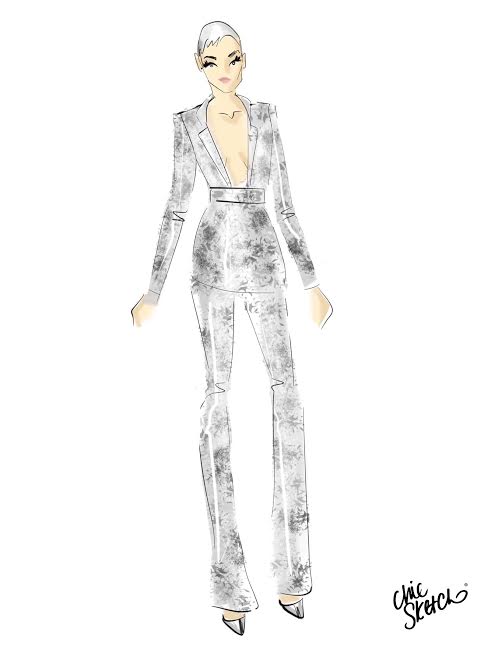 Leave it to Kendall Jenner to walk the red carpet in a showstopper. She rocked a barely-there bodysuit/gown combo. This look had thousands of hand painted crystals throughout, which made it shimmer all night long. Paired with a classic red lip, Kendall can do no wrong.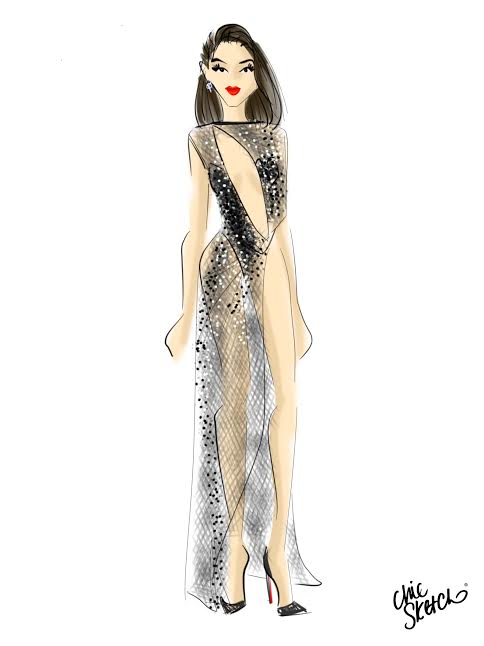 You can check out more Met Gala sketches on our Instagram, @chicsketch, or in the Chic Sketch app!!
–
ChicSketch