#WARDROBEUP Event with Macy's, Michael Kors & Marie Claire!
Thursday night we headed to Macy's in Herald Square for the #WARDROBEUP event with Michael Kors and Marie Claire Magazine. These three brands have teamed up with Chic Sketch for this lively event to get everyone prepped for spring fashion!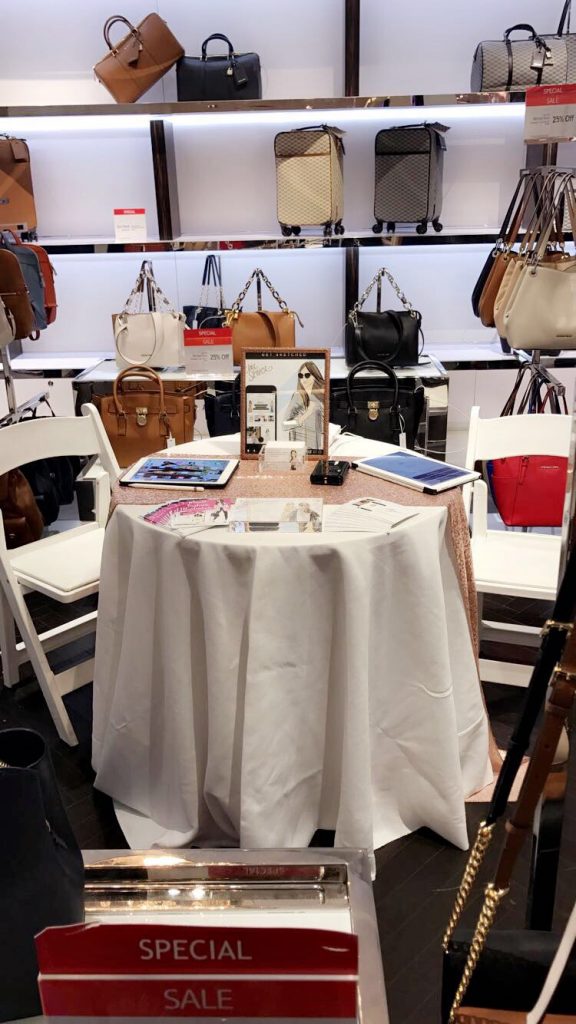 Our illustrators were hard at work all night sketching the guests. Girls and guys both lined up to wait for a sketch (yes, the fellas love Chic Sketch too!!). Everybody's faces lit up when they saw their finished sketch! If you ask them what their favorite part of getting sketched was, they'll probably tell you it was watching the process from start to finish!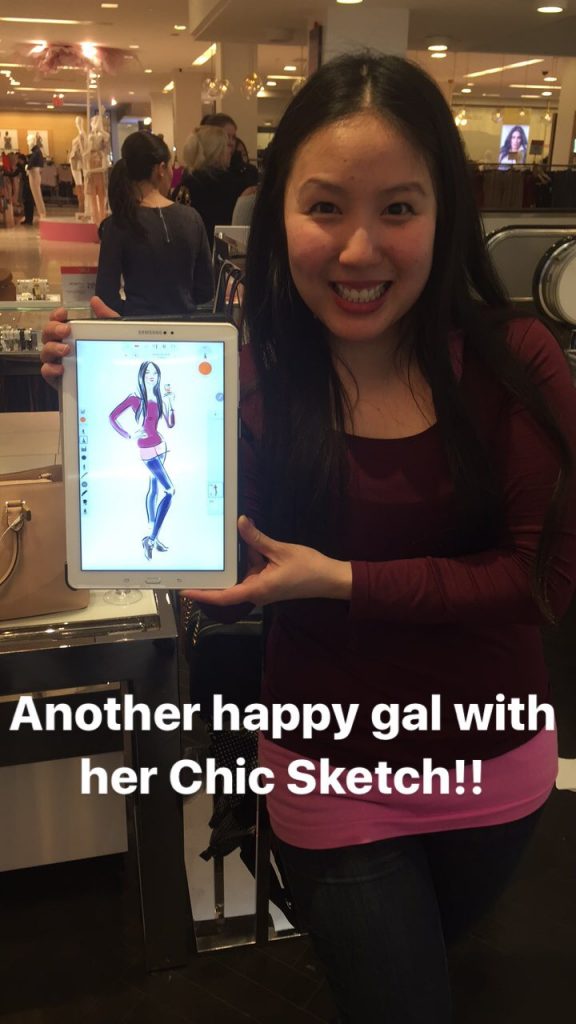 All the guests were also treated to complimentary champagne and passed cocktail bites, so how could they not enjoy themselves?! Then in the middle of the event, Marie Claire Style Contributor, Kim Naci, got on the mic to talk about the real reason we were all there; spring fashion! She was so upbeat as she showed us the countless outfits you can make with a trench coat as the foundation piece. This is one staple you'll definitely want to have in your wardrobe for spring! Kim also showed us how to dress up a pair of white jeans with essentials from Michael Kors.  She gave great advice for turning something so simple into something with a wow-factor!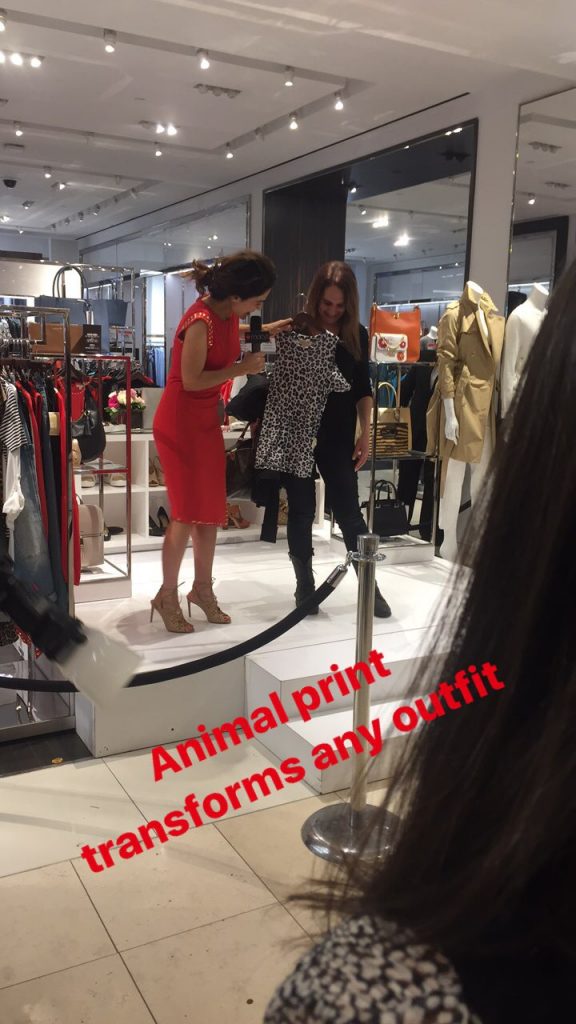 Our Chic Sketch team had a blast at this event. We loved working with these three amazing brands and we got to take away some great fashion tips from it! Now if you'll excuse us, we have to start working on our spring wardrobe!!