QuarantineCheck!! Bored in the house, and you're in the house bored?
Introducing our brand new VIRTUAL SKETCH PARTIES! These are crazy times we are living in during the height of the Global Coronavirus Pandemic. Although we are physically distancing ourselves, we are now more socially connected than ever. We have always been there as a way to bring excitement to you and your family and now is no different. We are continuing to bring the Chic in the form of virtual sketching parties! Here's how it works:
YOUR VIRTUAL EVENTS JUST GOT BETTER!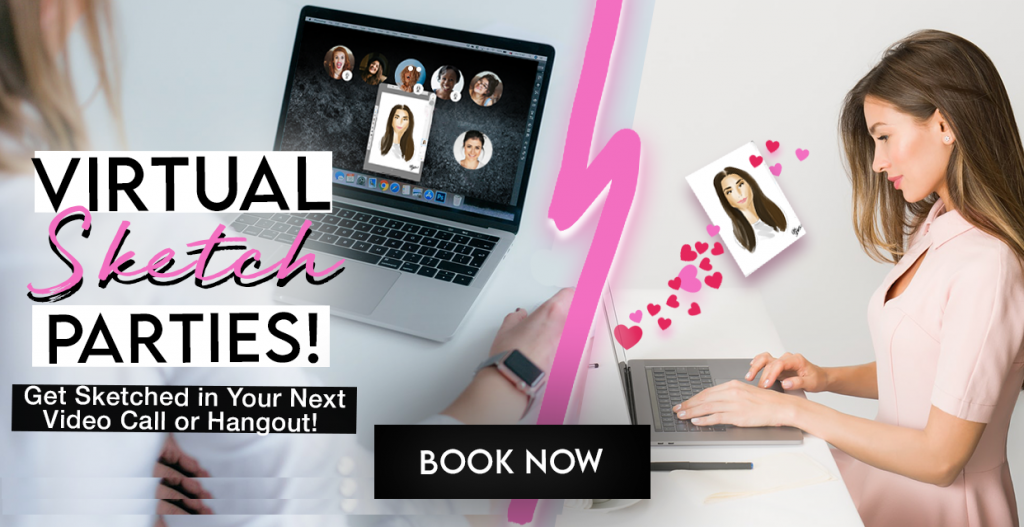 Let a Chic Sketch artist sketch your next Virtual Hangout! A Fun, Unique & Engaging way to elevate your next Virtual get together. Who said social distancing had to be boring?

It's perfect to liven up birthdays, anniversaries, virtual corporate meetings, happy hours, and more. 

Art can bring us all together. Let us sketch you and your guests in the comfort of your own home to bring joy and happiness back to everyday video calls.

You host the party and we live-sketch! Our Chic Sketch artist will join your next video call and share their tablet to draw you and your guests. Watch as your sketch comes to life in minutes. No matter the occasion, Chic Sketch is here to add some fun and excitement.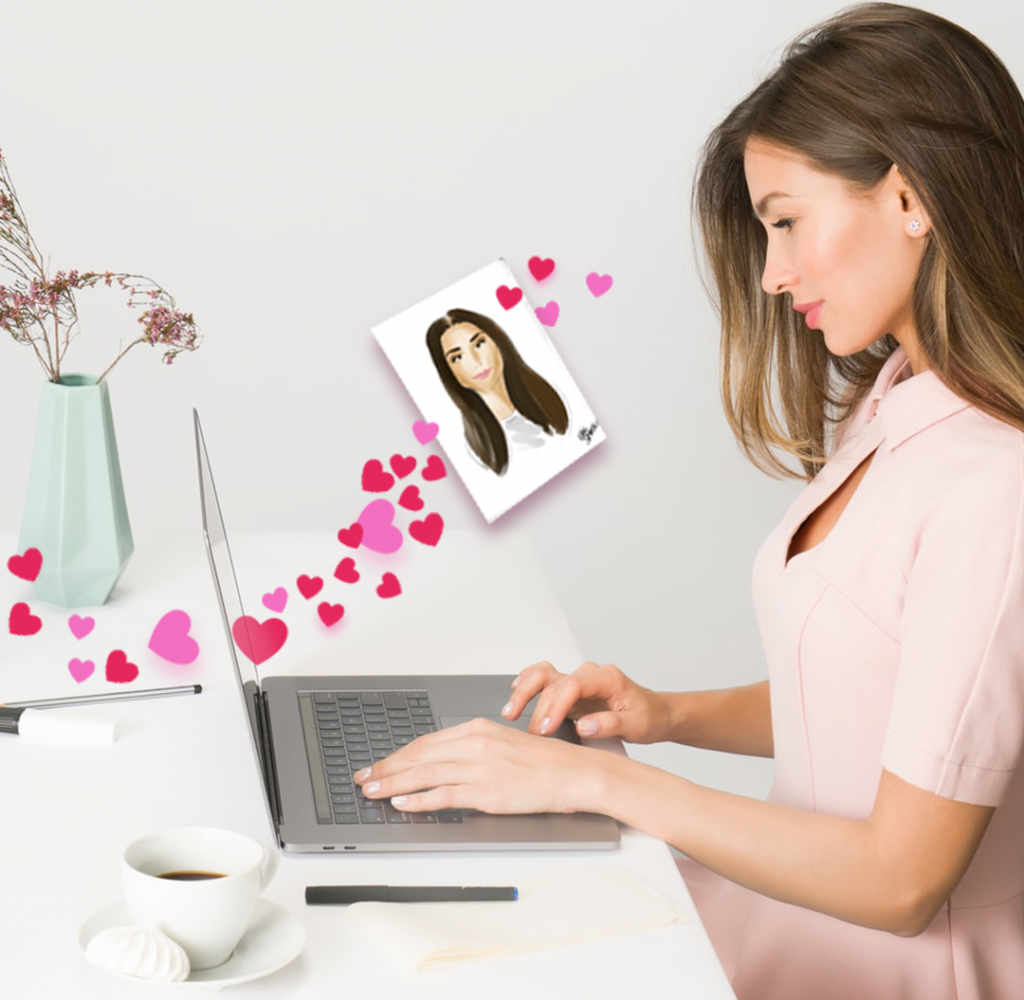 Don't let social distancing keep you from making memories with your friends and family. Grab a coffee or a drink and let our artists liven up any virtual event.  

To book us for your next Virtual Event click here: https://virtual.chicsketch.com/
Check out our website for past Live Events and our Fashion Illustration app: www.chicsketch.com

We can sketch on any video provider whether it's Zoom, Skype, Facetime, and more. 

Need some inspiration to customize your event? Make your virtual parties "Next-Level," with one of these CHIC ideas!

Recreate your first date: Great for couples who maintain long-distance, and get a sketch to commemorate the occasion. 
LGBT Pride Month, host your own living room parade, and dress in your rainbow best! 
Birthday? Ask your guests to bring their favorite memory of your time before the quarantine. 
Happy Hour? Send a drink recipe ahead of time and host a demo of how to make it! 
Cinco De Mayo. Grab some chips and salsa from your pantry and make a Cinco themed music playlist ahead of time.
Mother's Day. Gather your family and play "Open the Vault" get out some old photos or share some old memories of why your mom is so amazing! 
Memorial Day. Have a virtual stay-cation and make your living room into a beach!
Father's Day. Live stream your home BBQ skills and have a cook-off!
Fourth of July. Watch the fireworks together and stream a Firework live stream! 
Mini Bridal Shower/Baby Shower
Arts and Crafts: Face Mask Decorating, Painting With A Twist, Have fun!
We want to hear about your ideas! Tag us on social media if you host a virtual party and click the link to book us for your next event! https://virtual.chicsketch.com/

Stay safe and thank you for doing your part!
Xx Chic Sketch