Day 6 was a jam-packed day of high fashion for Emily and the Chic Sketch team. The day included runway shows from Noon by Noor, Sally LaPointe, Bibhu Mohapatra, and Cynthia Rowley. In the midst of her StyleCaster Instagram Takeover, Emily took her viewers backstage and on the runway to see looks live and sketch the viewer's top picks.
The day began with Noon By Noor's runway show. Noon By Noor's collection featured a lot of flowy dresses and pant/blouse combinations. The color scheme mainly stuck to whites, blacks, grays, and golden yellows. You can check out one of our favorite looks below along with Emily's sketch.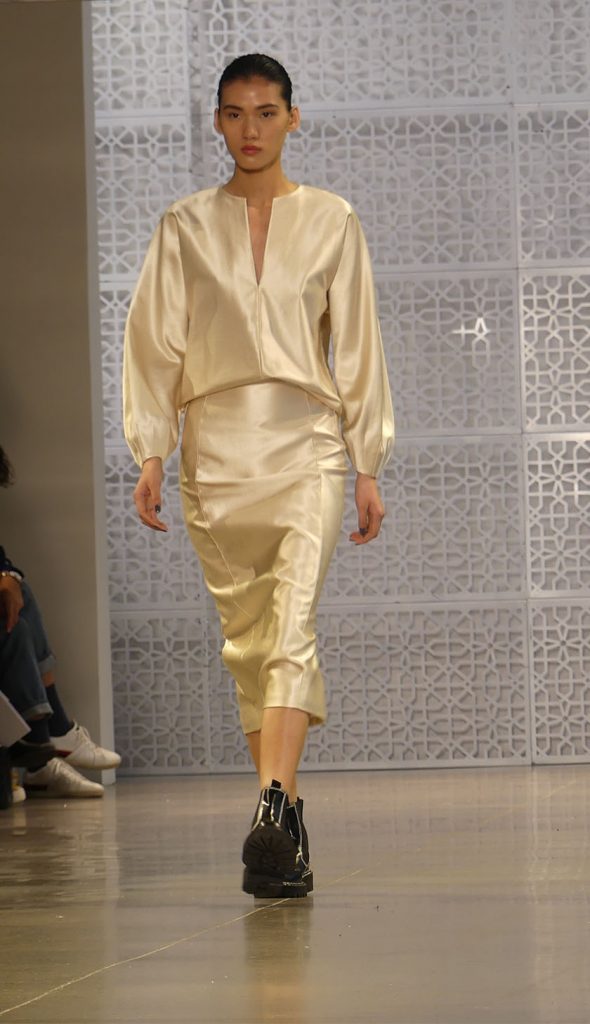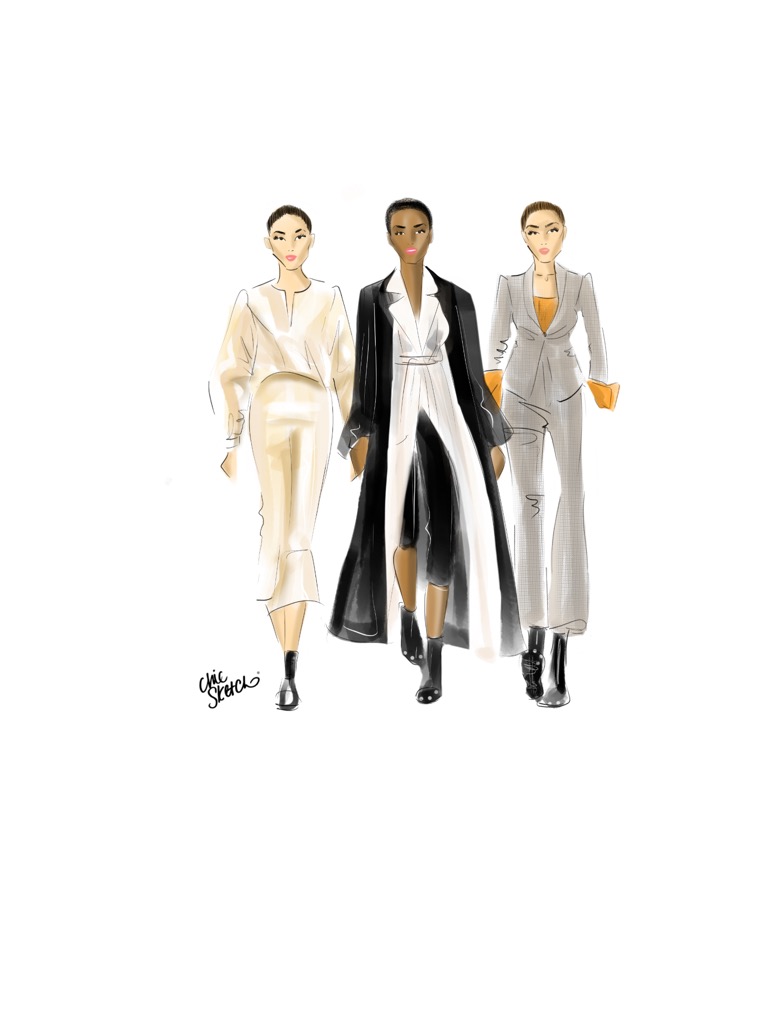 The next show was certainly a showstopper from Sally LaPointe. With dim lights and a spotlight on each model, this show was iconic and unforgettable. Each look was a neon color bright enough to instantly light up a room. The looks were modern and chic, with shiny and reflective dresses and pant combos. A few of the dresses also featured a vintage 1960's style with thigh-high boots and bright colored mini dresses. Check out some of our favorite looks from Sally LaPointe below.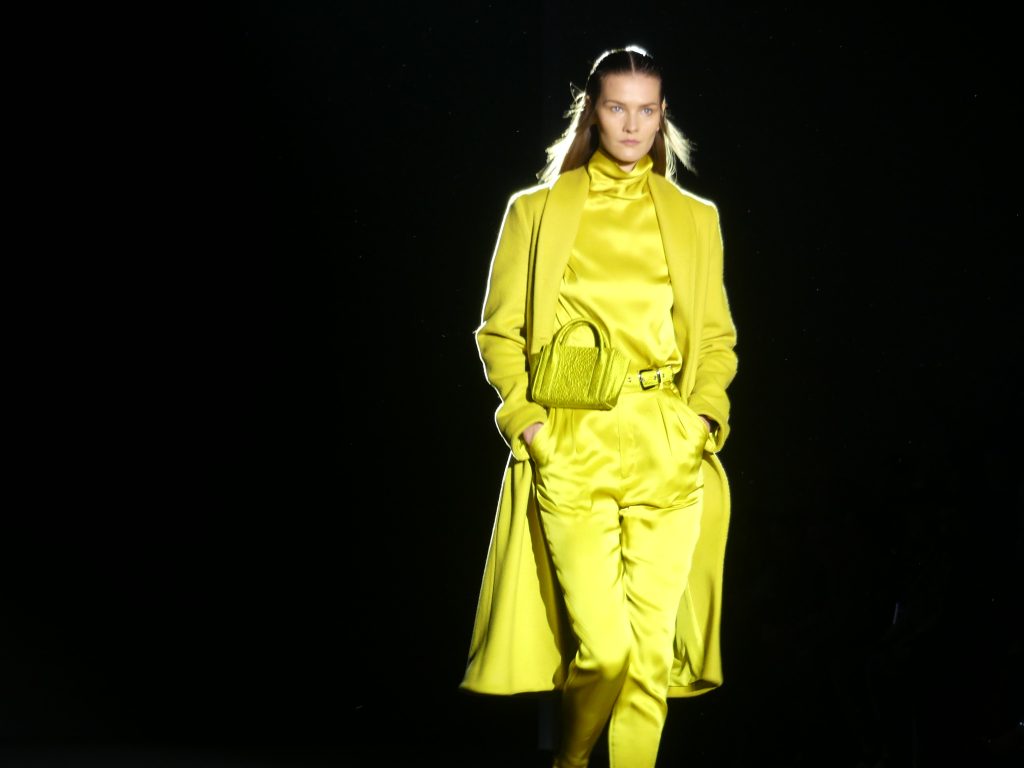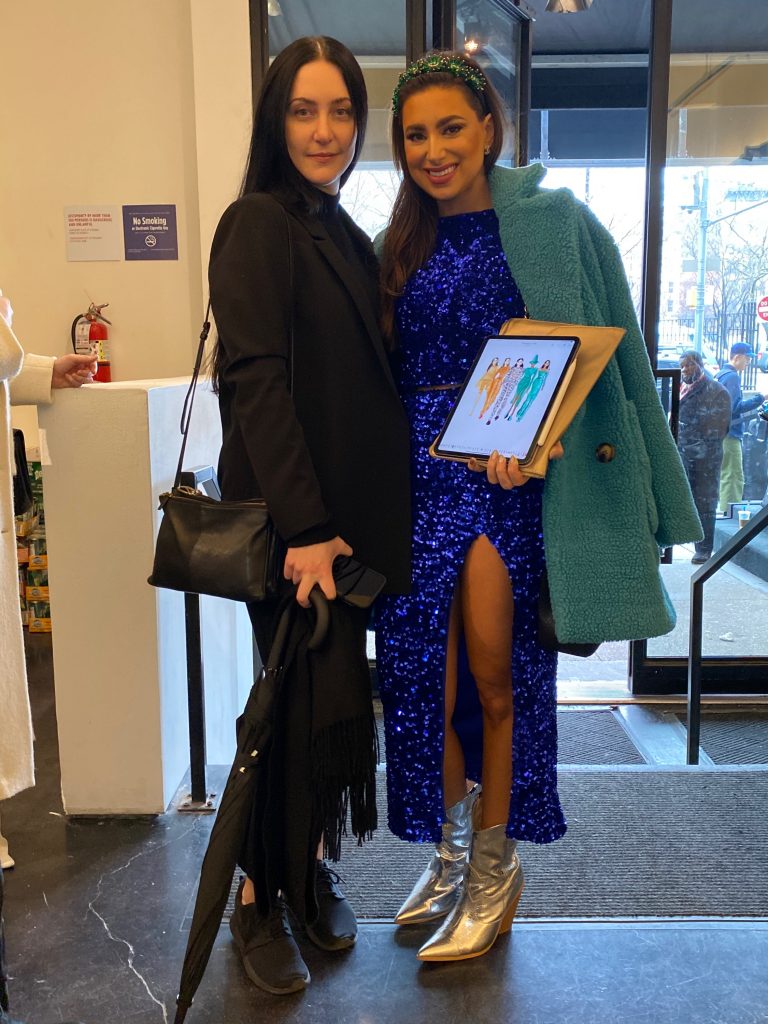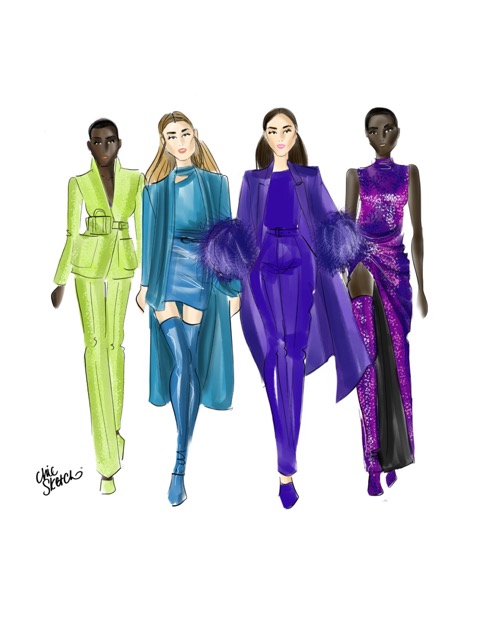 The day continued with Bibhu Mohapatra. Bibhu presented a beautiful and elegant collection filled with carefully crafted and unique gowns and pant-top ensembles. The interesting thing about Mohapatra's collection was that it looked like each design was telling a story. According to Vogue, he found his inspiration from Amrita Pritam's 1950 novel, Pinjar, a story about the complex lives of women during the partition of India. This collection certainly embraces femininity. Check out some of our favorite looks from Bibhu Mohapatra below.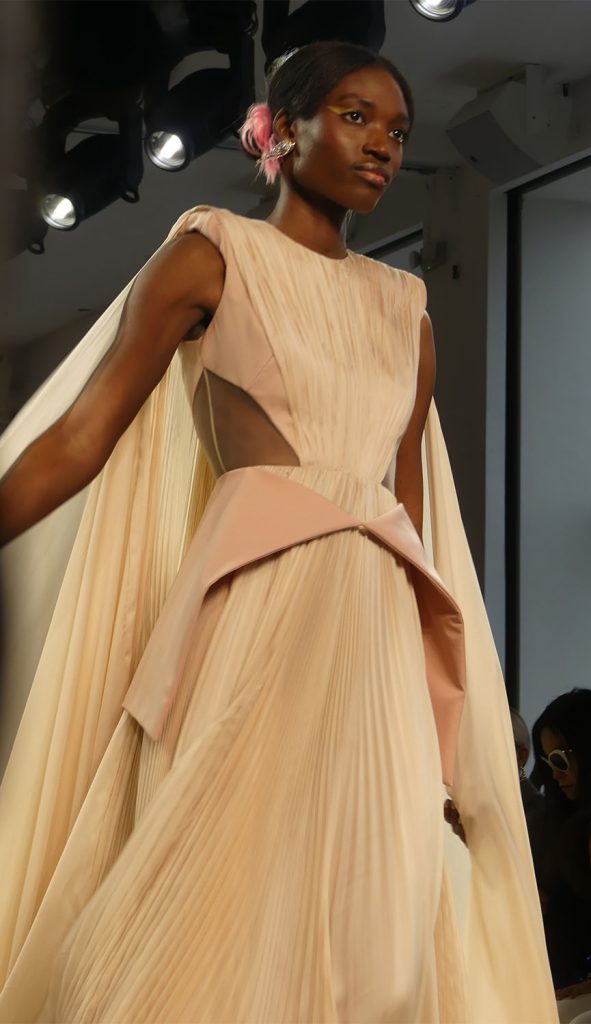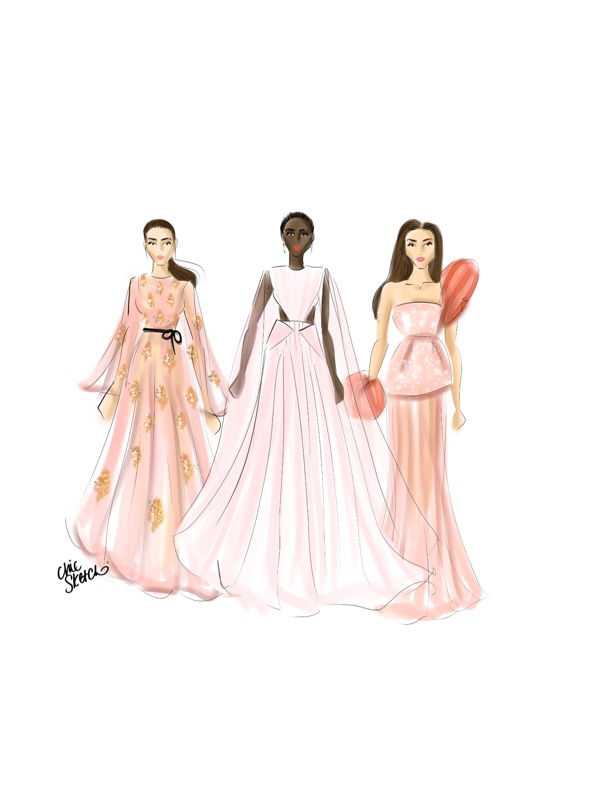 Emily and The Chic Sketch Team closed their day at NYFW day 6 at Cynthia Rowley's runway show. Rowley's collection paid a lovely yet modern homage to the flower power style of the 1960's with groovy floral patterns. Backed with fun music, the models strutted down the runway with fierceness and grace. You could tell they had a great time on the runway while rocking Rowley's upbeat collection. Check out some of our favorite looks from Cynthia Rowley below.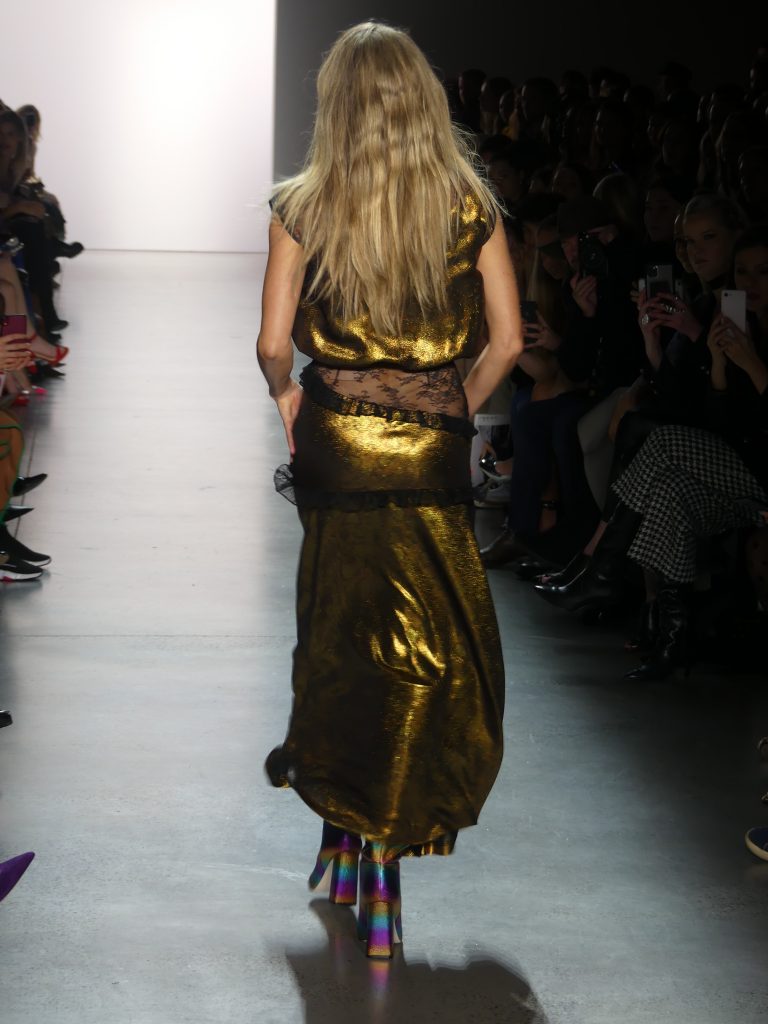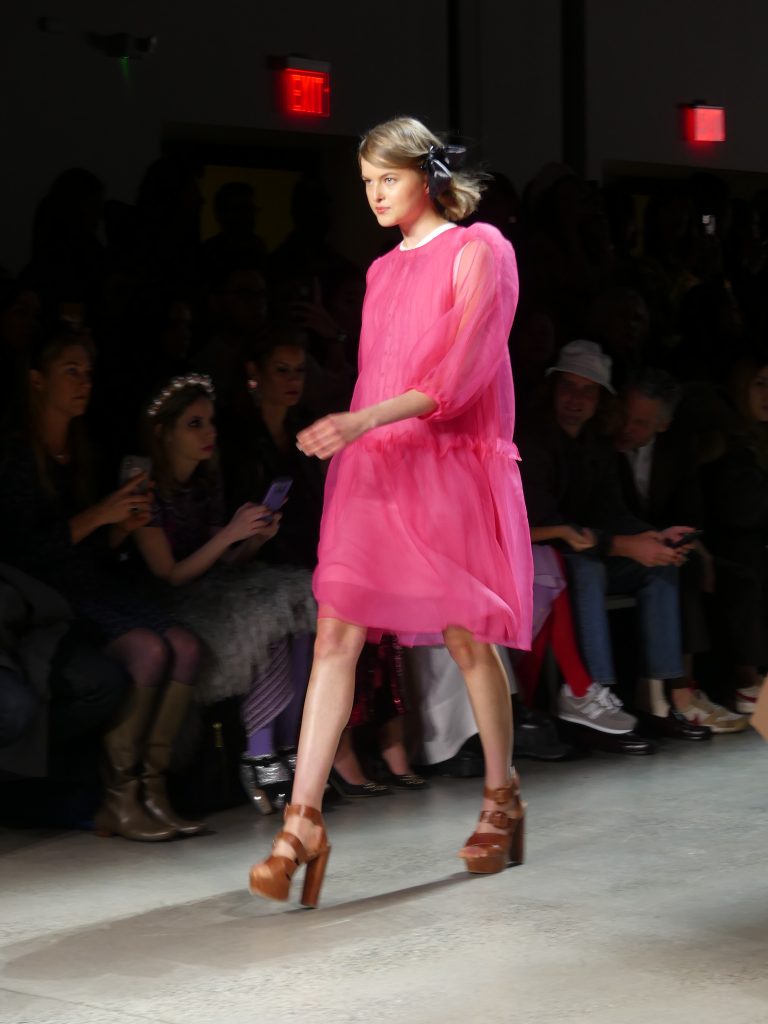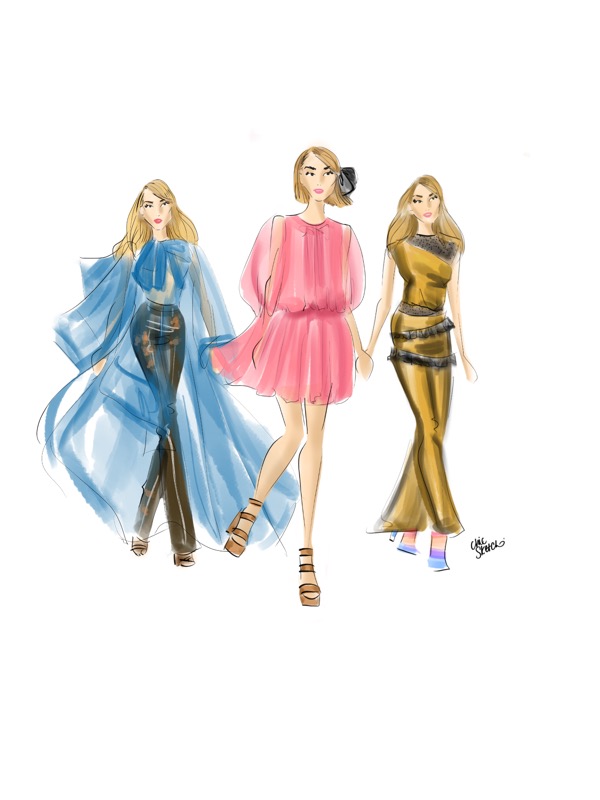 Emily was sitting right next to one of the models who stood up from the audience and began to walk the runway, it was a truly unforgettable moment!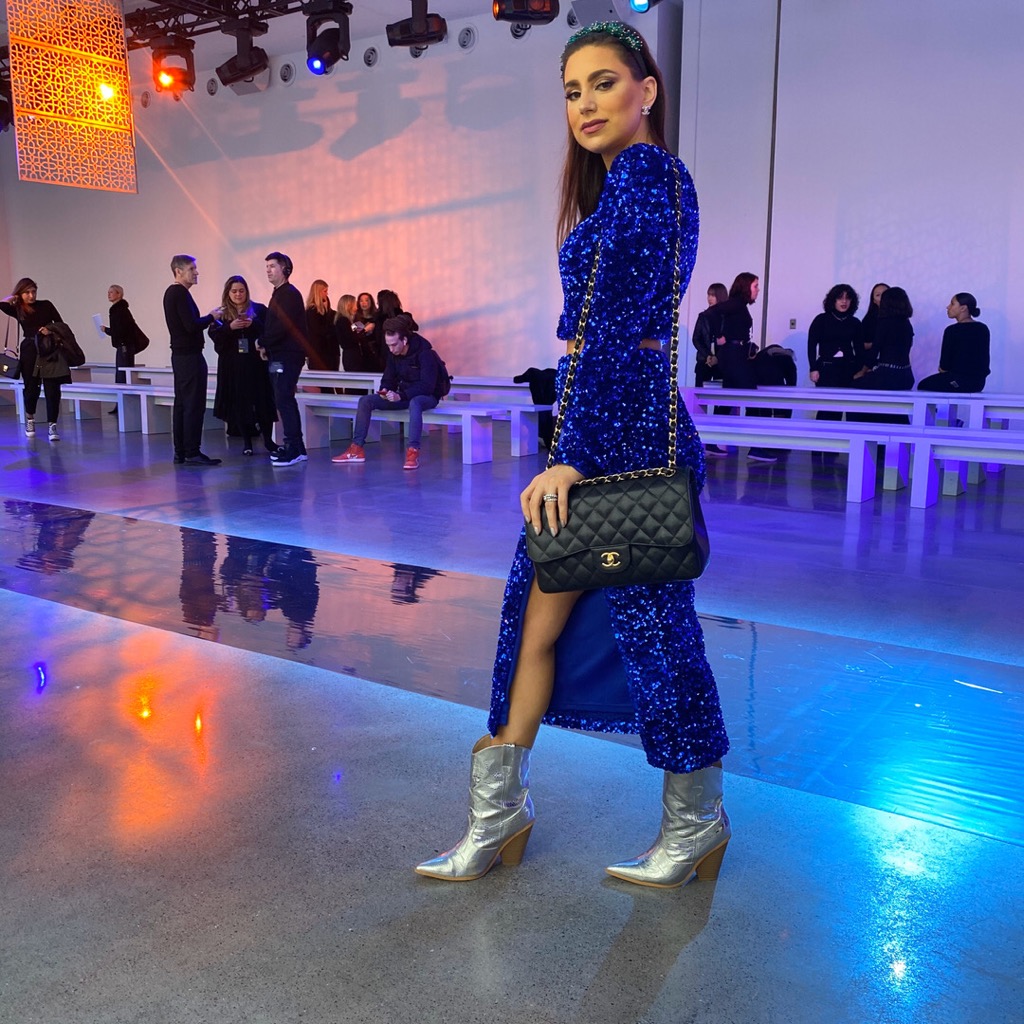 Don't forget to follow more of Emily's New York Fashion Week journey on Instagram @EmilyBrickel and @ChicSketch in our NYFW highlights!