HOLIDAY ROUND UP TIME!
The Chic Sketch family has the chicest gifts wrapped up with a bow just for you! As we welcome the season of Winter we are excited to see what new things are ahead and say a farewell to the unpredictable year of 2020. Wherever you are and whoever you are with, remember this season is about being together in person or on a video call.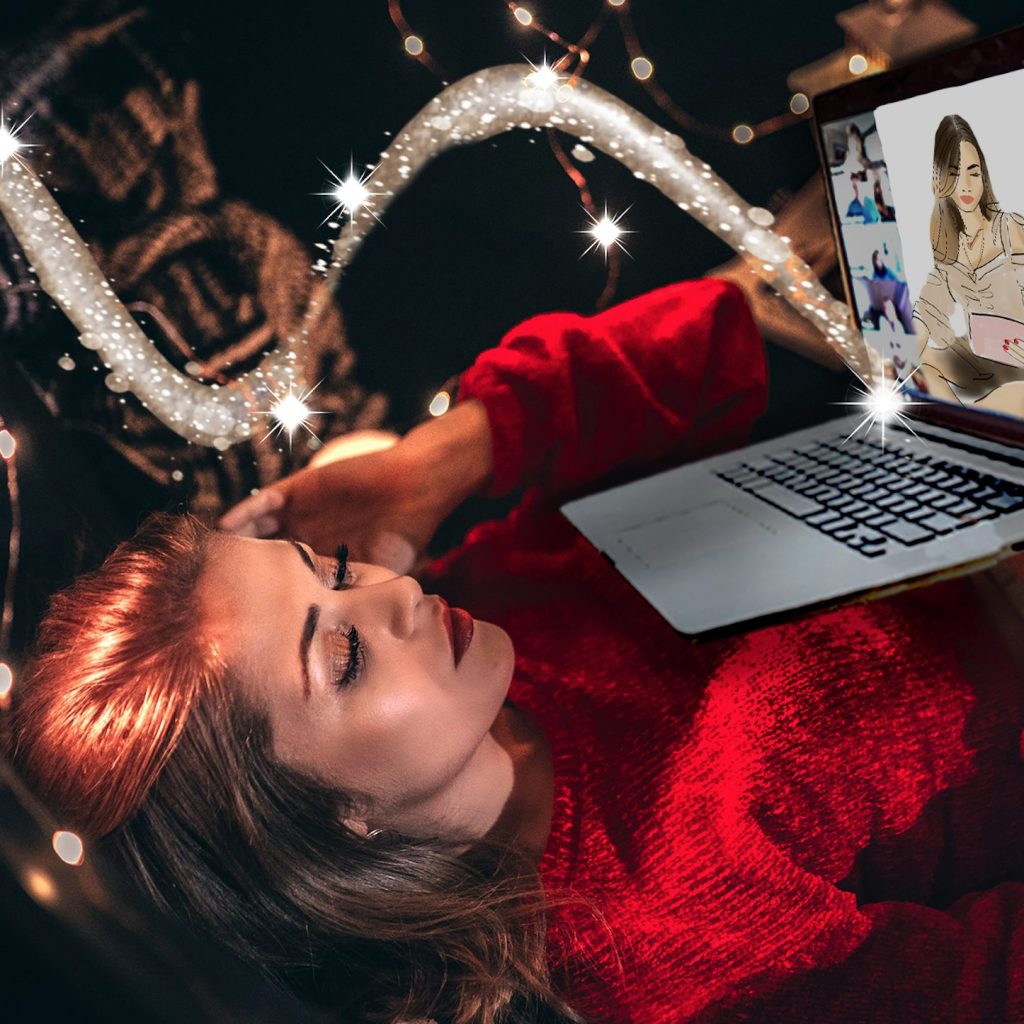 Our holiday round up features our chic Holiday designs and limited edition merch that is a perfect present for anyone on your list! Here is our chic holiday gift guide and a wishlist from the shop for you.
Whether you will be spending holidays with your loved ones this year, there are other ways to send them the biggest holiday hug! To begin our roundup we hoped to feature some of our shop products that you can share with your loved ones. First off, an essential and super cute gift for the holidays is an ornament. We are offering our predesigned ornaments as well as ones that can be customized with your sketch if thats of your friend's dog or your mom! Another gift idea for family or friends is an apron which comes in this festive red color with an adorable dog sketch for any dog lovers in your life.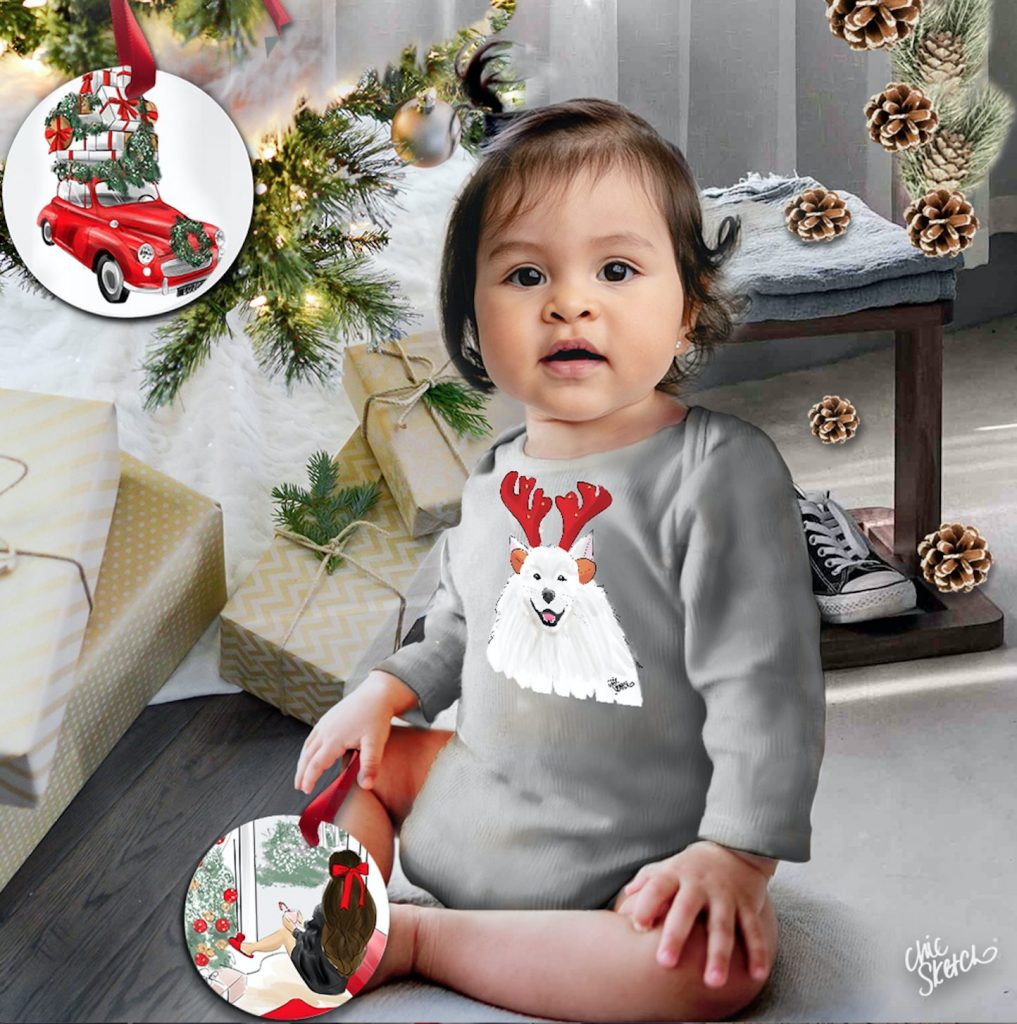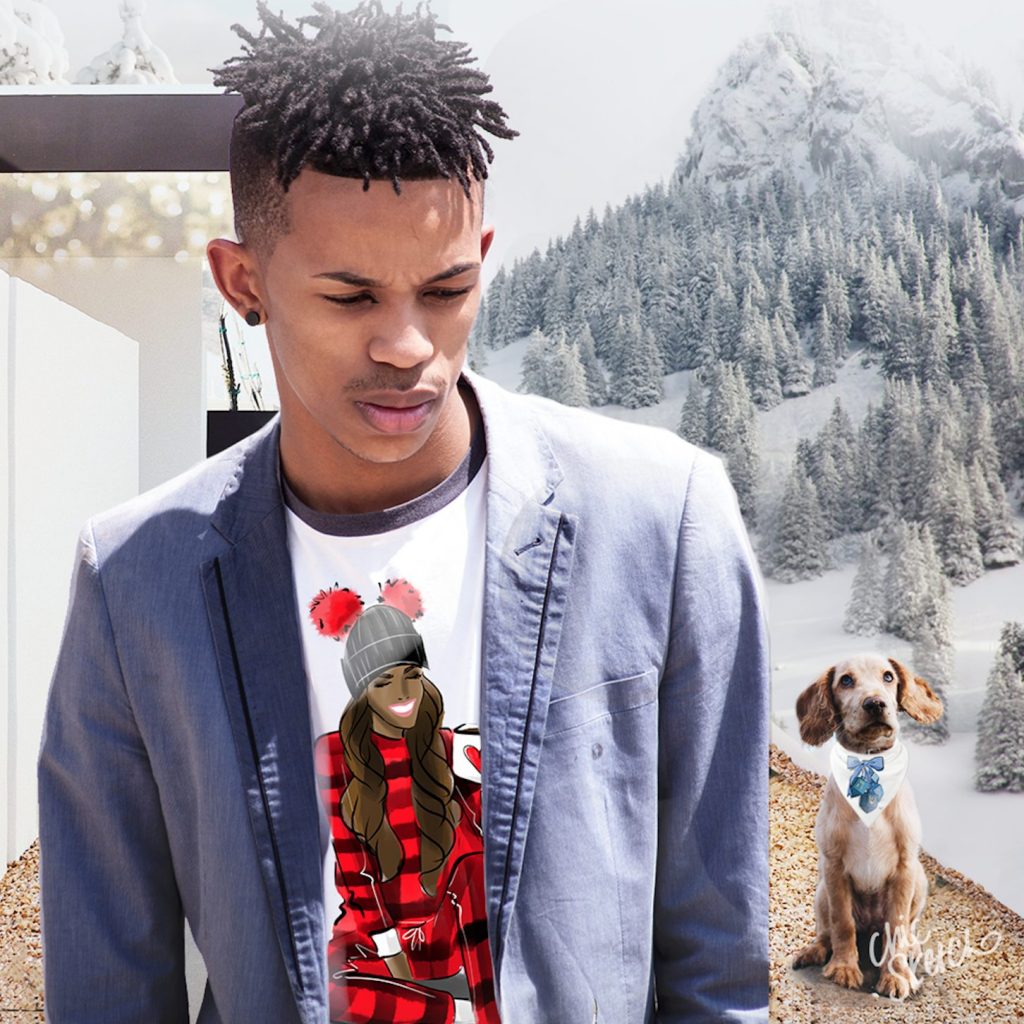 We may not want a new pair of shoes this year… but we do have other wishes! We have been dreaming about the perfect cozy and chic sweatshirts and we have a lot to chose from. Emily has created festive and fun sketches for all of our Holiday merch which is all available on the shop. We have the Chic Plaid sweatshirt, Snow Bunny sweatshirt and Sleigh All Day sweatshirt that are super cute options for gifts this year! Even customize any sweatshirt to create the perfect gift by adding a customized sketch of you and your loved ones, favorite song lyrics, or a celebrity.
Keep reading to hear more about how we are celebrating the holidays this year. Something short and sweet we want to hear about your favorite holiday traditions and memories. Our co-founder Emily loves being surrounded by her loved ones during this month. If you are able to do so this holiday, wear a mask and give that distance hug! Tag us in your favorite holiday photos and see what we share this season on Instagram.
Get sketched now. XX