NYFW 2022 started off with a bang as Co-founder of Chic Sketch Emily Brickel Edelson and her fashion week team went backstage at New York Men's Day. Emily and the team were able to check out The Academy New York and Nicholas Raefski's collections.
DAY 1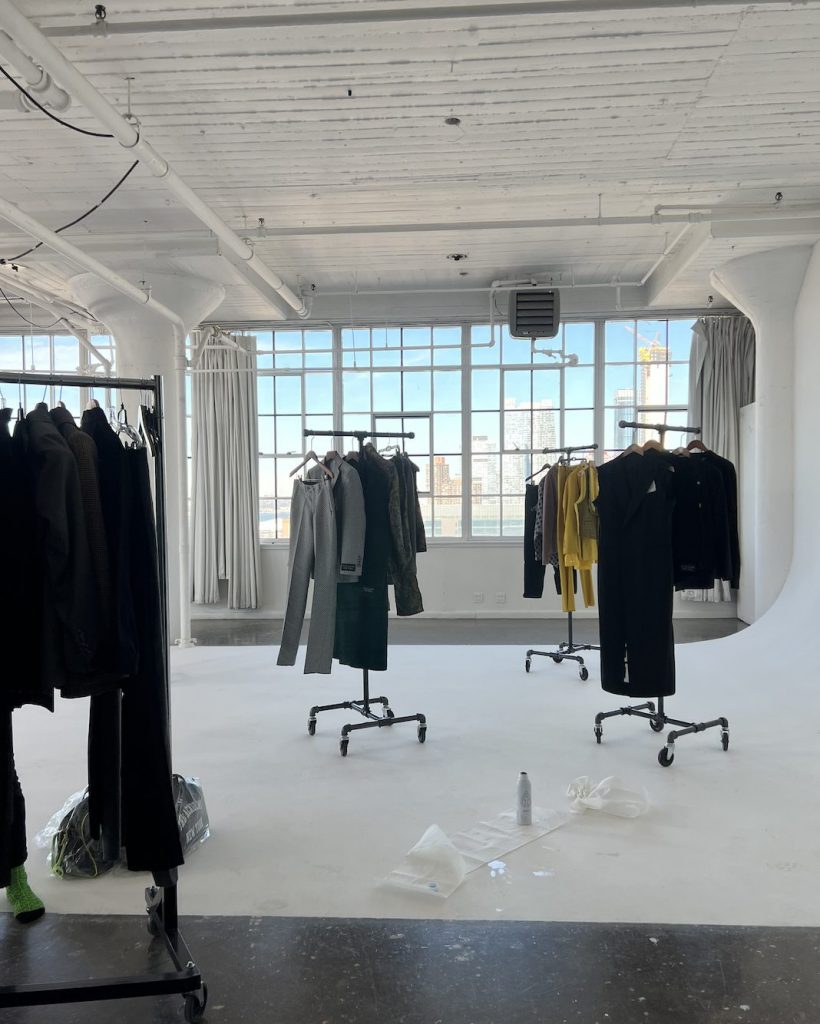 First, everyone checked out The Academy New York. This collection included vibrant pops of Carolina blue, red, and mustard in their men and women's wear. Being able to see Swaim Hutson's pieces before the show truly allowed everyone to absorb the beauty of the collection's tomboyish aesthetic.
Next, Emily was able to go behind the scenes of Nicholas Raefski's "Meet Me By The Bleachers" photoshoot. The models did a fabulous job of capturing the collection's nostalgic feel. Nicholas Raefski explained on his Instagram that the looks were "divided into 4 archetypal groups – the jocks, the nerds, the punks and the hippies". As soon as the team walked into the room, everyone agreed that the collection was definitely groovy.
DAY 2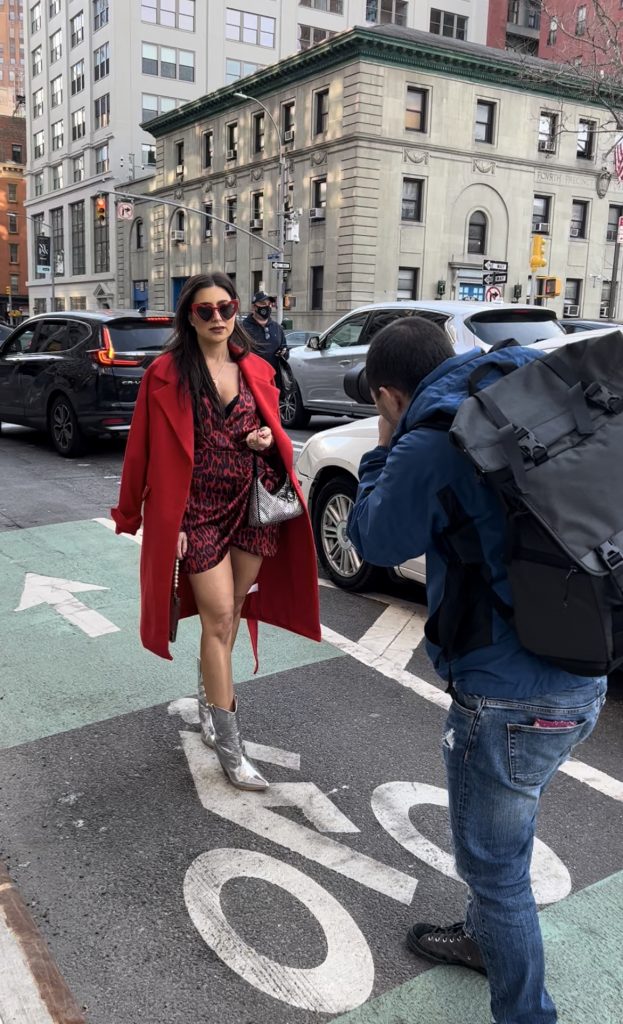 Deity New York brought the heat on day 2 with their fiery collection! Seeing their collection on Valentine's Day weekend definitely gave Emily and her team the perfect outfit inspiration for their date night looks! The room was painted with deep blacks, reds, purples, and of course sequins. The designer, Renee Bishop, put together a dreamy presentation. 
Emily had so much fun sketching Deity's looks and bringing them to life! Check out @ChicSketch and @EmilyBrickel on Instagram to see more sketches and follow Emily's NYFW 2022 journey in our NYFW highlights!
What sets this fashion week apart from the rest? You can watch Emily's daily NYFW recaps on TikTok! Follow @EmilyBrickel to watch how it really went down!