June is PRIDE month and this year, over 100 LGBTQ+ organizations stand in solidarity with the #blacklivesmatter movement. That's why this year we are proud to announce that from now until June 30th 10% of gross sketch sales will be donated to the ACLU, as well as an additional 10% off discount using the promo code PRIDE2020 on the Chic Sketch app.
Marsha P. Johnson, a Black Trans woman, was at the root of PRIDE's origin. She was one of the first to fight back against police violence during the Stonewall riots. A pivotal moment for the gay rights movement, now more than ever LGBTQ+ organizations are putting their support behind the Black Lives Matter movement as recent protests around the world have become more prominent.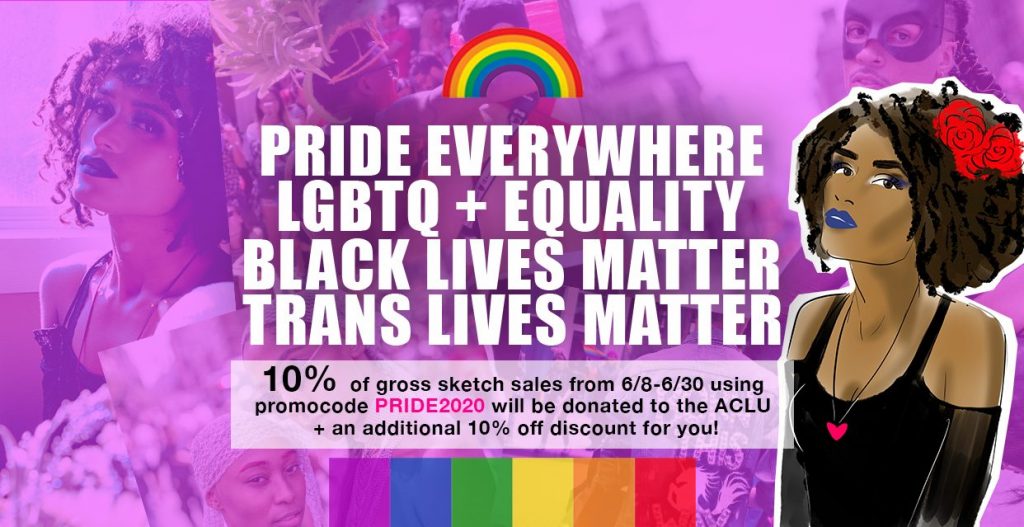 At Chic Sketch we believe everyone deserves equal rights. No matter the skin color or sexual orientation, everyone deserves to be and feel heard. Please visit our app to participate in this PRIDE and BLM promotion.
For more on Chic Sketch checkout : About Us

Follow us on Instagram at @chicsketch
Download the Chic Sketch app https://chicsketch.com/