Just because we're quarantined does not mean Prom cannot happen! It's a right of passage for thousands of high school students across the country. It just means we have to get a little more creative! Meet the new normal, students across the country are celebrating their proms virtually via Instagram live, with DJ's joining and all. Now you can elevate your virtual Prom with a Chic Sketch artist!
We at Chic Sketch want to bring the fun and chic to your Virtual Prom this season in the form of our virtual sketching parties. Go all out and have a blast with your friends with the ultimate prom look, and we'll provide the sketches for a night to remember. Tap the photo here for a free quote!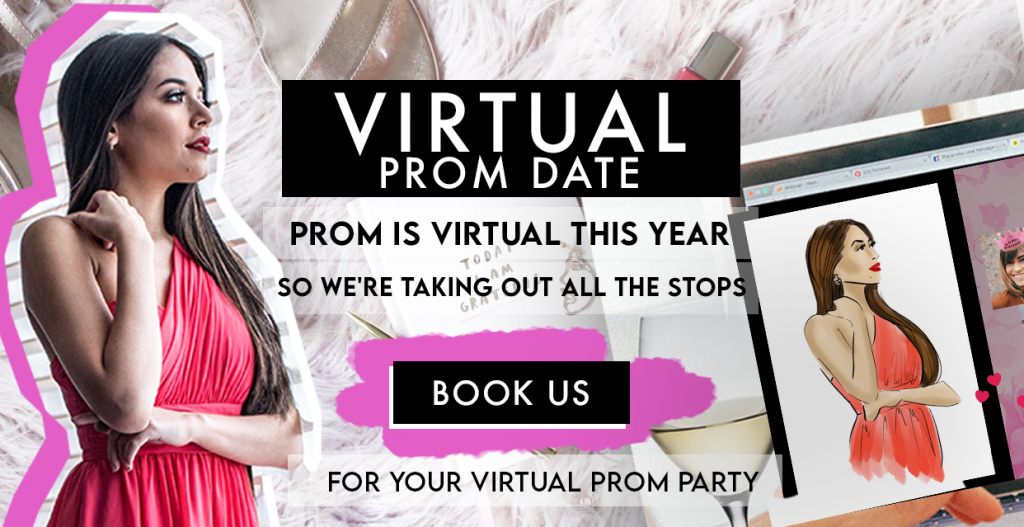 Here are some fun tips to elevate your Virtual Prom!

You and your friends can pick a theme, make your prom your way!
Send us your favorite Prom portrait for us to sketch in the Chic Sketch app and we'll sketch your favorite moments!
Share all your photos and sketches on Instagram. Make sure to tag @Chicsketch and #Chicsketch #VirtualSketchParty