Speaking someone's love language doesn't just apply to romantic relationships. We can and should practice them in our friendships and family ties, too. And what better place to start than with the women who love, inspire, and lift us up? A thoughtful Galentine's Day gift idea is a natural opportunity to express just how much she means to you this holiday.
After decades of counseling and research, Dr. Gary Chapman, author of The 5 Love Languages, discovered that everyone "speaks" a primary love language. Each love language is both a way to express and experience love emotionally. He explains the five love languages to us here.
If you want to give better this Valentine's Day—or really any day—find out your mother, grandmother, sister, mentor, or best friend's primary love language(s). Then read our guide below for creative and affordable Galentine's gift ideas based on the five love languages that we promise will speak volumes.
GIFT GIVING
"Don't mistake this love language for materialism; the receiver of gifts thrives on the love, thoughtfulness, and effort behind the gift," Dr. Chapman says.
03. Immortalize your friendship. Whether for her smartphone or set in a frame, Chic Sketch mobile app can create a personalized hand-sketched illustration of you and your BFF for posterity. The sketch costs $9.99, but enter the code VALENTINES10 (active now through 2/14/2017) for 10 percent off.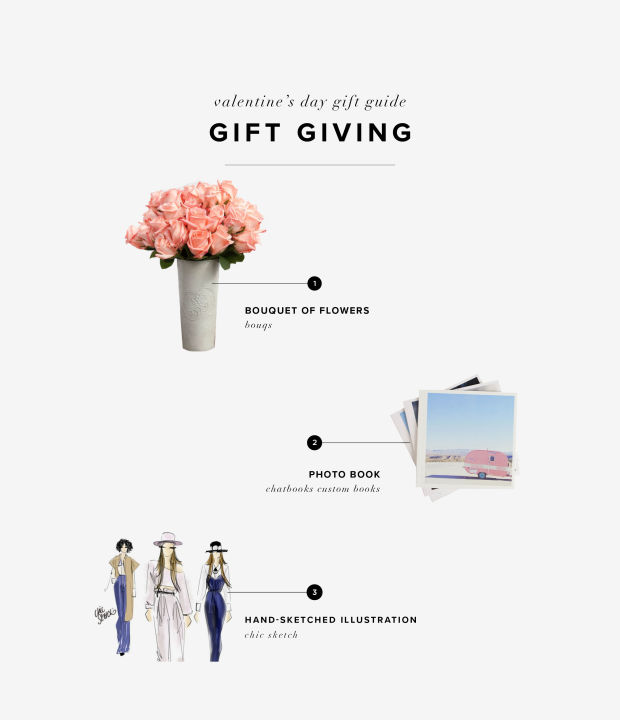 Chic Sketch, $9.99
Read the full Galentine's Day article at: http://verilymag.com/2017/02/galentines-day-five-love-languages-gift-guide