Celebrating the most important women in our lives – nothing will get in the way of that! Mother's day is the time to celebrate those inspiring women who've made an impact, whether it's mothers, grandmothers, or motherly figures. They deserve a fabulous celebration!! Why not bring the chic in the form of Virtual sketch parties! You can gather those special loved-ones via video call and Chic Sketch will be there to sketch the moment. Cut some cake. Share some memories, and have a fabulous Mother's Day with the family!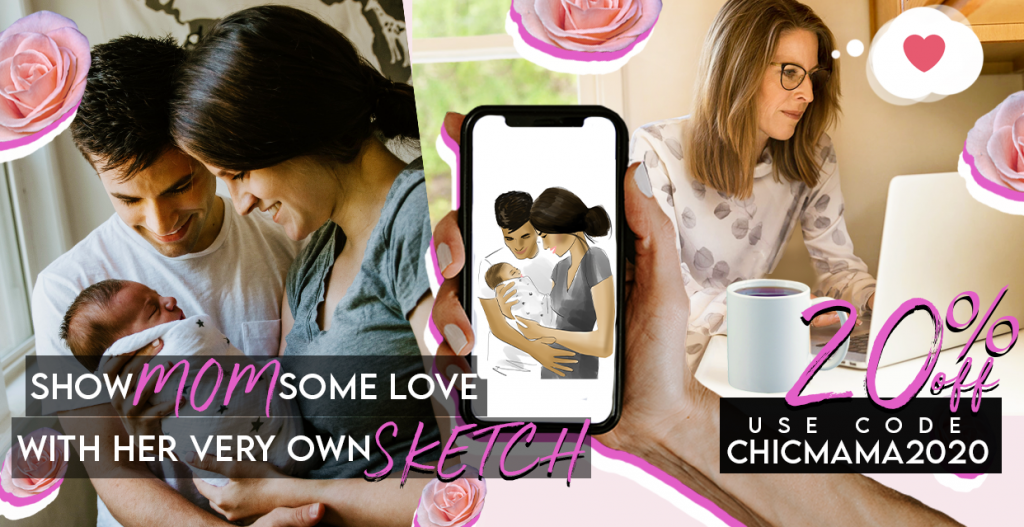 Here are our fave ideas to get the party started:
Make a playlist of your mom's favorite songs and have it on in the background.
Share your favorite memory of your time together.
Share how this woman impacted your life for the best. Get mushy – she will appreciate it.
Do a trivia game let people guess trivia about your mom, who knows her best!?
Do a bingo game and a print out bingo sheet to cross off items that you have done with your mom!

Happy Mother's Day to all the amazing women out there!

Xx
Chic Sketch