Welcome to the new and improved ChicSketch.com! Fresh out of Mercury Retrograde and ready for spring, Chic Sketch is creating positive vibes and making improvements with a total website revamp!

Check out the eye-catching and accessible homepage featuring a split-screen where viewers can navigate directly to book live sketching events or check out the app right from the start! Two great ways to access all the fun Chic Sketch has to offer. On the top of the homepage, you will also see a list of tabs that will direct you to different parts of the site such as Event's, The App, Chic Life, About, and Blog.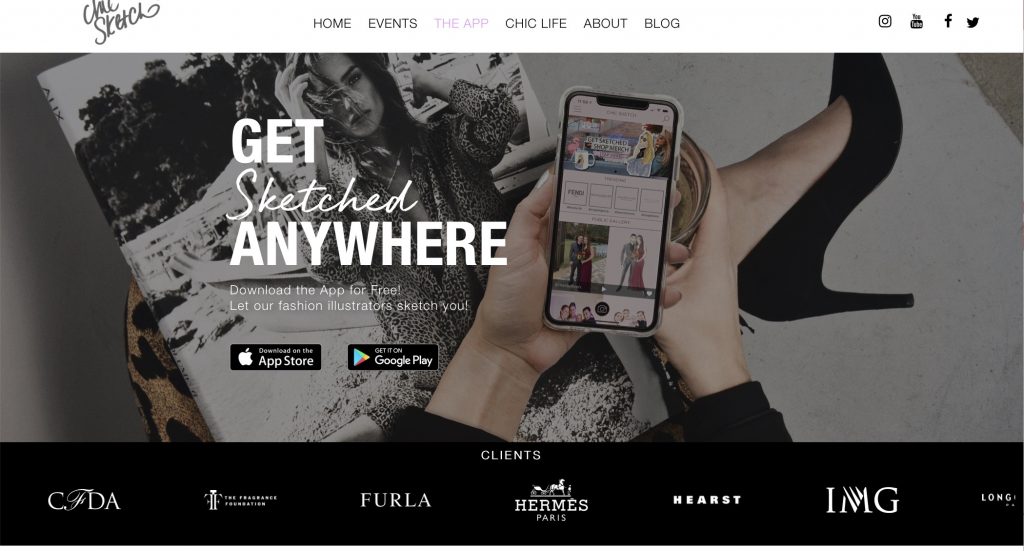 After checking out the Events and App tabs, click on over to the Chic Life Tab where you will be immersed into the "Chic Sketch State of Mind." Our mantra of strong and universal inner beauty positivity is what we strive for at Chic Sketch. Our goal is to make our users have a unique and beautiful experience, with all sketches hand-drawn and no two Chic Sketches alike. This page will also give you an exclusive look at some of the latest "chic" trends and who we've partnered with and collaborated with as well.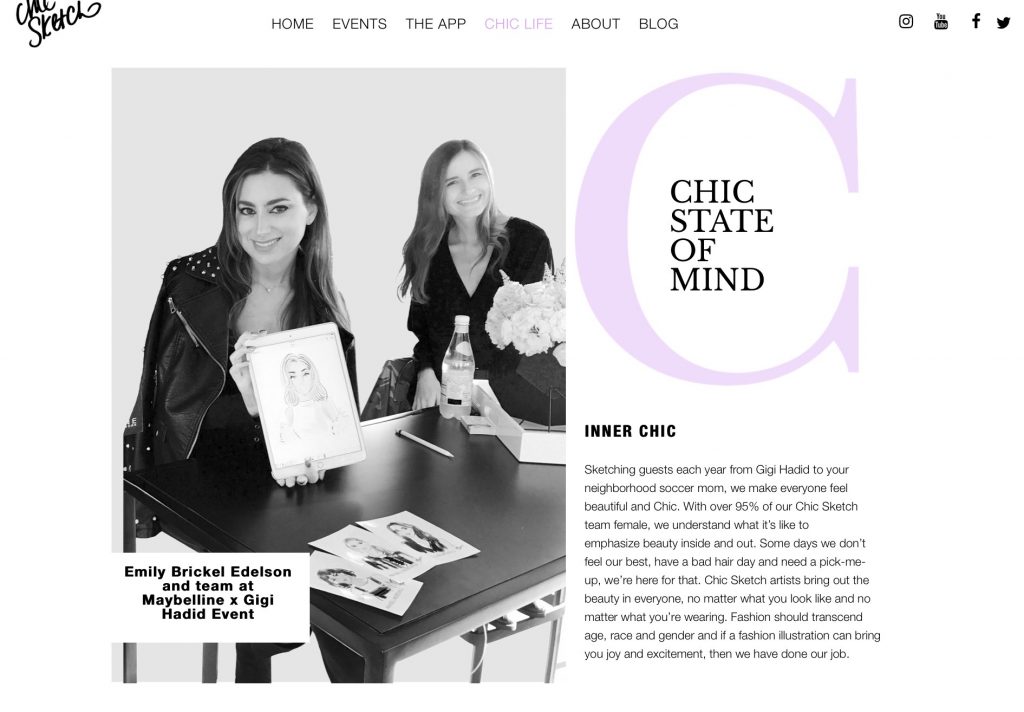 Now let's take a look at "The Story Behind the Sketchbook" on the about page. Here is where you will meet our inspiring and creative founders behind Chic Sketch, husband and wife team Jordan Edelson and Emily Brickel Edelson. On this page, you will learn about the creators and their background and mission. In addition, you will also see what they've been up to recently.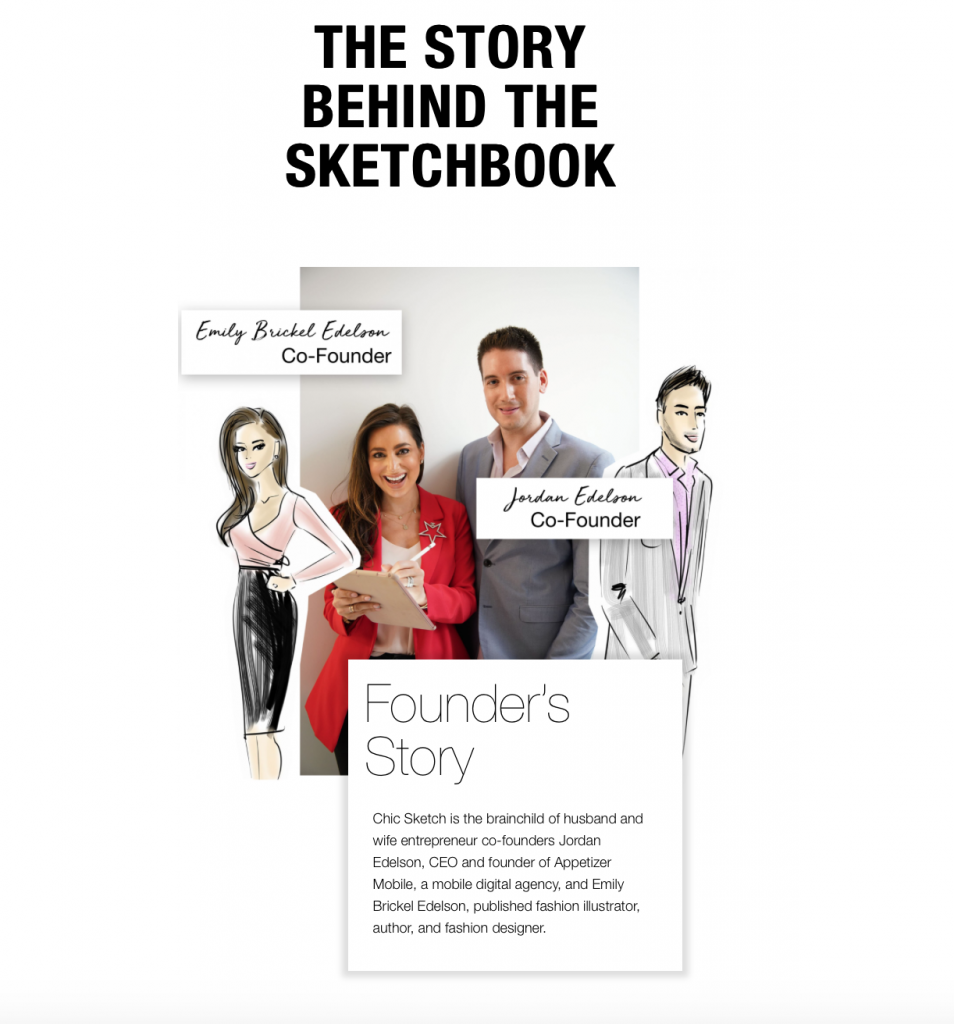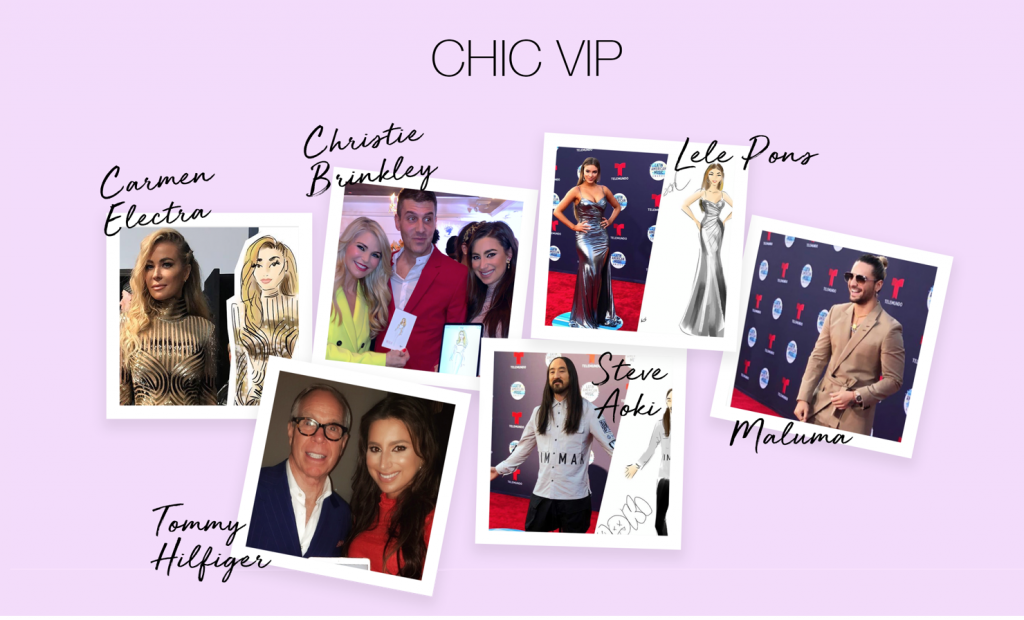 The final tab is where you may have clicked to find this article, the blogs page. From this tab, you will be able to access all the latest news and content from the world of Chic Sketch! From our latest Chic Sketch Collaborations to New York Fashion Week, expect to see lots of excitement and glamour coming out of the blog page! We have more exciting things in the works, a HUGE announcement is coming soon within the coming weeks and months so check back here and make sure to follow us on our social media channels for more!

Hope you guys love the new website!

Stay Chic!