The brand new CHICSKETCHSHOP.com!
INTRODUCING YOUR VIRTUAL DESTINATION FOR ALL THAT IS CHIC!
From the live events to the app, Chic Sketch has stylized merch to the next level with a new ecommerce shop. Chic sketch has amped up their in-app shop with a new desktop version complete with brand new apparel and products never before seen on the Chic Sketch Shop. Upload your fave Chic Sketch into the Chic Sketch Shop or choose from our Chic Sketched Stickers and customize your brand new merch! Personalized and chic, it's the most thoughtful gift for you or anyone on your list. Stay tuned right here for exciting new discounts, promos, and more!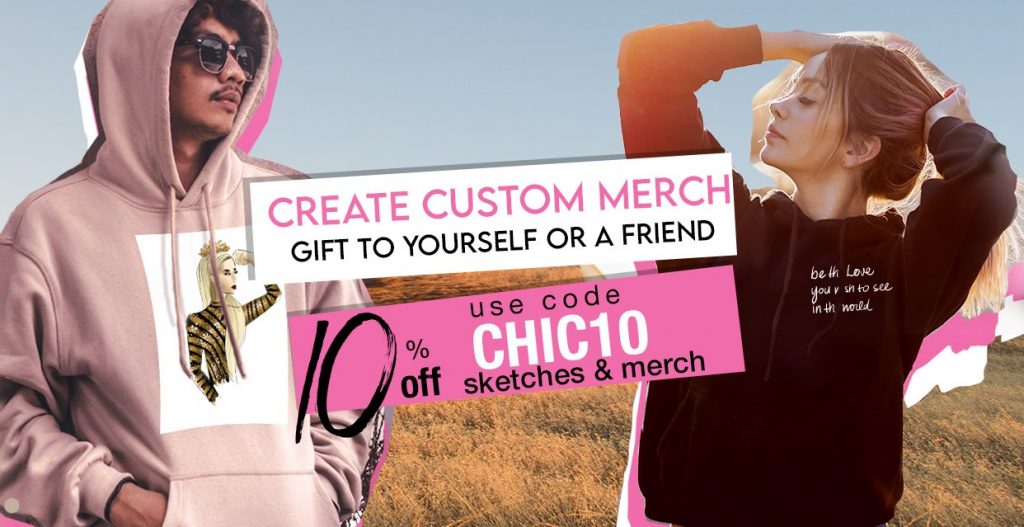 Customization does not stop with the sketch! Firstly, we want to help you celebrate your inner chic. Bringing out the beauty in everyone, taking you from feeling drab to fab in your favorite look or casual OOTD. Secondly, personalize and stylize with brand activations for your company, personal, or private events. Lastly, we believe every sketch counts! Chic Sketch is dedicated to donating our talents, proceeds, and time to the betterment of the world today and everyday by partnering with essential charities. No two sketches are alike just like you!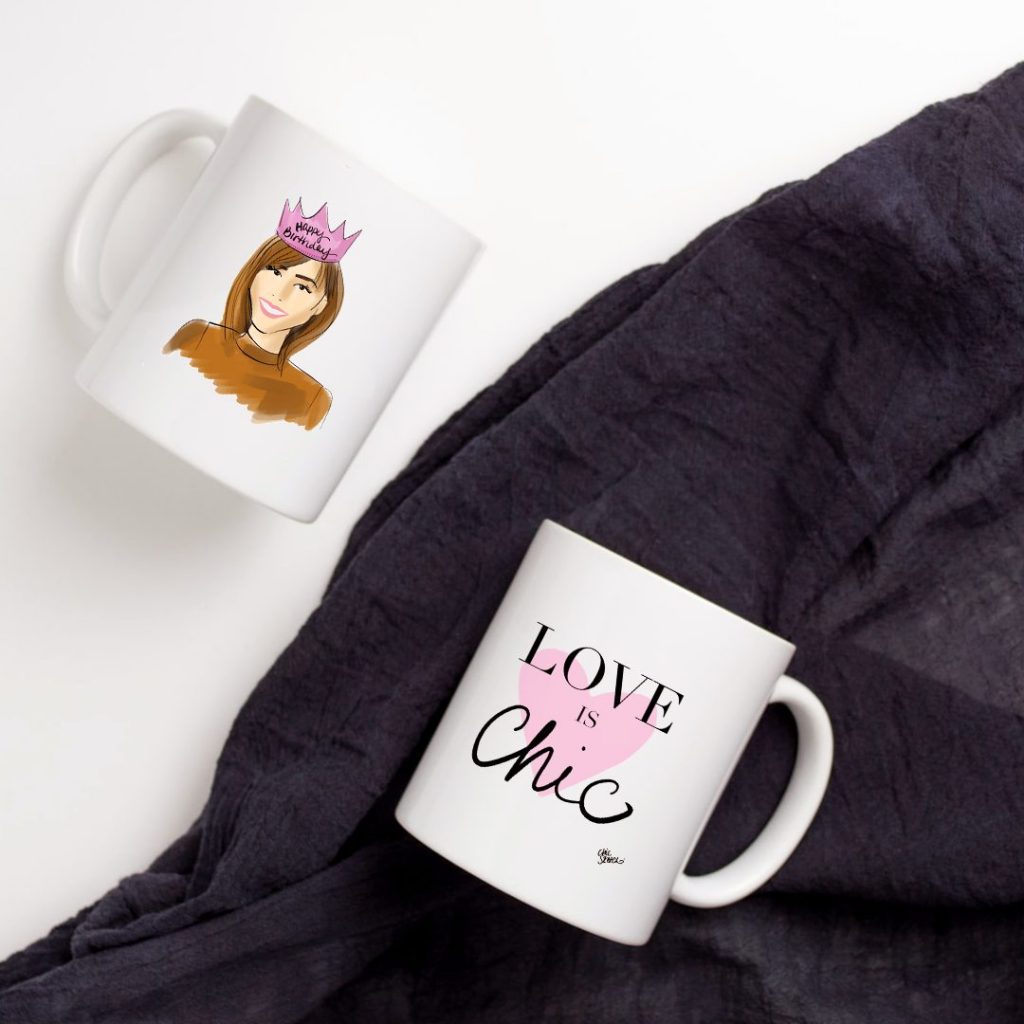 You're 3 steps away from your chicest self.
Start here:
The shopping process begins using our mobile app. Download the Chic Sketch app on iOS or Android for free and upload your favorite photo.
You can also start directly on the website if you don't want to add a custom sketch. Choose the perfect product to customize with your sketch, stickers, & wording of your choice.
Finalize your order so you can rock your customized merchandise.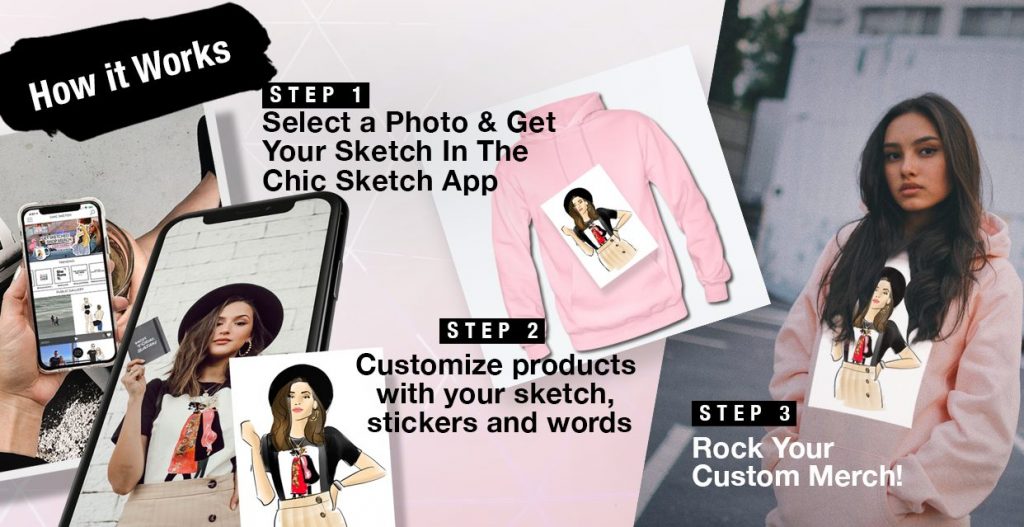 Follow us @chicsketch on Instagram, and check out our website .
And just like that we have a stylish promo code just for you!
CHIC10
Use this promocode for sketches or merchandise valid for one time use only.
Shop now or Get Sketched! 
We would love to hear from you about your purchases, experiences, and chat about  having us at your next virtual or live event.  We can't wait to share more about the Chic Life with you. XX